Fullerton Tool
---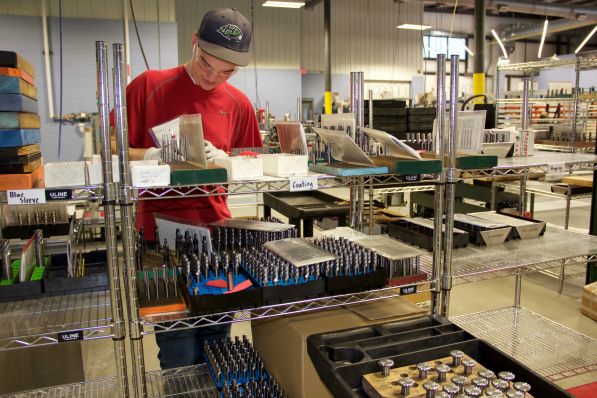 Implementing a new ERP system and committing to efficiency enables Fullerton Tool
to support customers with fast turnarounds.
By Tim O'Connor
For the past several years, Fullerton Tool has not participated in the annual International Manufacturing Technology Show (IMTS). But the launch of a new composite tooling line is making the 2016 IMTS show in Chicago this September the ideal place for Fullerton Tool to show off its advancements to customers.
One of the most visible changes the company has made in recent years is its continued investment in the Fullerton Tool website. Since 2009, Fullerton Tool has evolved the website to become a useful portal for customers, with resources for online quoting, stock checks and delivery information. "There are a lot of tools we want to make sure our customers are aware of that are unique and user friendly," President Patrick Curry says. An in-house team is responsible for adding new features to the website. "Whatever we can do to make it easier for them [customers] to continue using Fullerton tools," Curry explains.
---