Guyson
---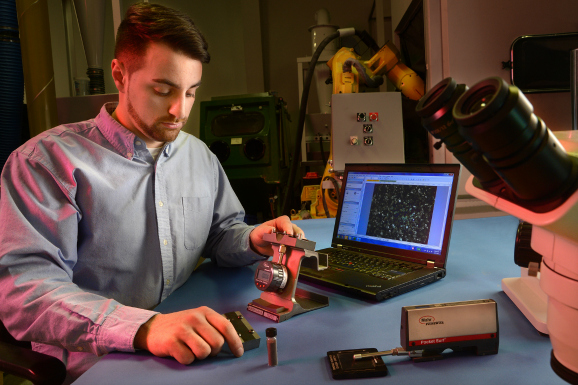 Guyson's vertical integration allows the company to create new technology and drive its industry forward.
By Tim O'Connor
When Steve Byrnes took over as president of Guyson in 2008, he saw the abrasive blasting and shot peening machine market as a pyramid. At the bottom of that pyramid were a lot of manufacturers who specialized in selling thousands of low-end blast machines. Guyson was a step above, but Byrnes knew the company had the potential to do better. "When I took over as president we were located roughly in the middle of the pyramid," he says. "My goal was to bring us to the top of the pyramid."
In 2008, Guyson was a $5 million business. Today, it brings in $15 million in annual revenue. Byrnes credits that growth largely to the company's shift to manufacturing robotics and automated machines. It's a transition Guyson continues to work on every day.
---