Hol-Mac Corp.
---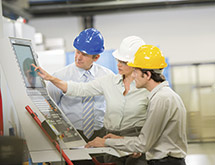 For Hol-Mac Corp., the quality of its products is an important reflection of how it is viewed in the market. "Hol-Mac's culture is to build quality products, conduct business with integrity and provide our customers with exceptional service," the company states.
Based in Bay Springs, Miss., Hol-Mac specializes in steel fabrication and cylinder manufacturing. Founder Charles Belton Holder Jr. started the company in 1963 as a small machine and welding shop with partner A.T. Land. 
Years later, Holder bought his partner's interest and formed a corporation, changing its name to Hol-Mac Corp.
---