Hoosier Pattern
---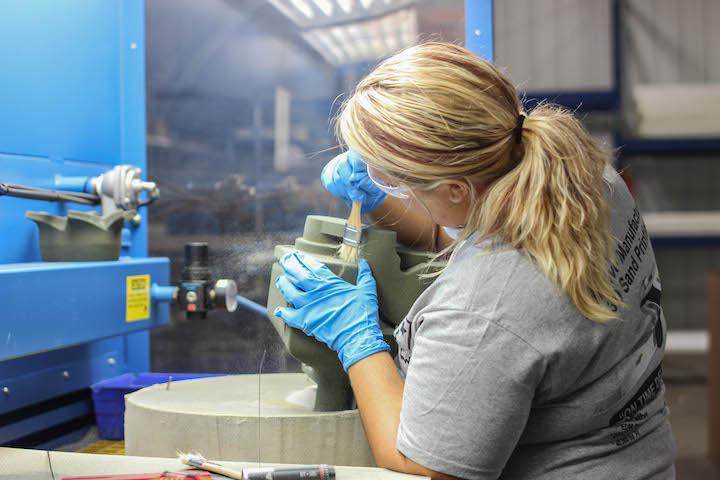 Hoosier Pattern distinguishes itself in the additive manufacturing world by continuing to offer traditional machining.
By Jim Harris
In 2011, Hoosier Pattern Owner Keith Gerber – seeing a potential growth area – purchased a small 3-D printer for the company. The company, founded by Gerber in 1997, had grown its reputation as a custom pattern and tooling shop using traditional machining methods, so the addition of the new technology brought it into new territory.
After using the machine and seeing its advantages for his business, it didn't take long before Gerber purchased an even larger 3-D printer. "He saw the opportunities that could be there by going with a larger printer, so he took a big leap of faith in 2013 and purchased one, because he wanted to diversify our customer base," says Dave Rittmeyer, customer care and additive manufacturing manager for the Decatur, Ind.-based company.
---