Ironclad
---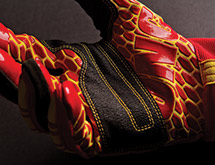 No matter how advanced technology becomes, there will always be a need for people who work with their hands, and those hands will always need protection from the day-to-day rigors of the job. 
The first manufacturer to introduce performance work gloves to the market, Ironclad, for more than 17 years, has been at the forefront of developing products that provide optimum protection for workers' hands and improve their performance in their jobs. 
When Ironclad opened its doors in 1998, the work glove was a static product. Although the needs of workers in the oil and gas, manufacturing, construction and other industries were and remain unique and diverse, the work gloves used by all of them were virtually the same. The one-size-fits-most leather gloves offered protection for workers' hands, but they were cumbersome and didn't provide workers with much dexterity for finer work. 
---