Marketing and Engineering Solutions Inc.
---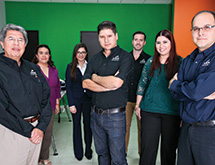 The average U.S. manufacturer spends roughly half its revenue to purchase goods and services, which makes their success dependent on their interaction with the suppliers. "By the time our clients engage us, they are already convinced of the utility outsourcing and usually have a good idea of what constitutes the 'best value' in their company and usually that is: cheaper (lowest price), better (best quality) and faster (minimum lead times)," CEO Hiten Shah says.  
Dealing with suppliers can be a hassle for some companies when they must face foreign government regulatory risk, enforceability of contracts, protection of IP, business ethics and cultural differences. But when Marketing and Engineering Solutions (MES) Inc. steps in, companies save time, overhead costs and undo stress. 
---