Masline Electronics Inc.
---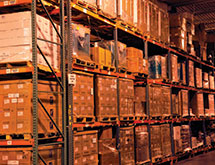 After more than 80 years, family owned Masline Electronics Inc. thrives by focusing on ethics and integrity, Sales Manager and co-owner Jim Gerling says. "At the end of the day, we may take a little longer to make a decision, but we make sure it's a sound decision," he asserts.
Based in Rochester, N.Y., the company provides electronic components, including custom assemblies, kitting, lead-forming and final inspections. Gerling's grandfather, Ed Masline, started Masline Electronics in 1932.
At first, it specialized in repairing radios and television sets. When Masline died in 1964, his wife, Winona Masline, took leadership of the company and transitioned it into OEM electronic component sales in 1990. 
---