Miller Bearings
---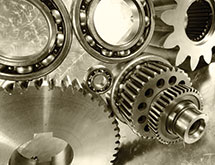 Miller Bearings has been dedicated to providing the latest technology for its customers' motion control and power transmission needs since it was founded nearly 70 years ago. The company looks forward to further growth opportunities after it was recently acquired by Birmingham, Ala.-based Motion Industries. 
"Miller has been in business for 67 years, employing more than 130 people," President and CEO William Bieberbach says. "We are very excited to become part of Motion Industries and the opportunities for growth that will be available to our talented team." 
The Orlando, Fla.-based company was founded by Nils Miller in 1947 with three product lines serving the citrus and phosphate industries. In 1951, Joe and Bud Etheridge – a father and son team – became the new owners of the company. Six years later, Miller Bearings expanded into Orlando to accommodate the state's growth from the emerging space program.
---