Mitchel & Scott Machine Co.
---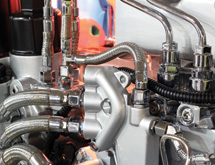 When a company has been in business as long as Mitchel & Scott Machine Co., it becomes keenly aware of the need for appropriately timed and researched investment in new technologies, the power of a solid reputation and the need to be versatile enough to ride the cyclical ups and downs of the economy.
Founded in the midst of the Great Depression, Mitchel & Scott Machine Co. is celebrating 80 years of providing high-quality manufacturing craftsmanship. The company has grown and thrived over the last eight decades thanks to its vertical integration, equipment diversification and extensive employee experience.
---