Modine HVAC
---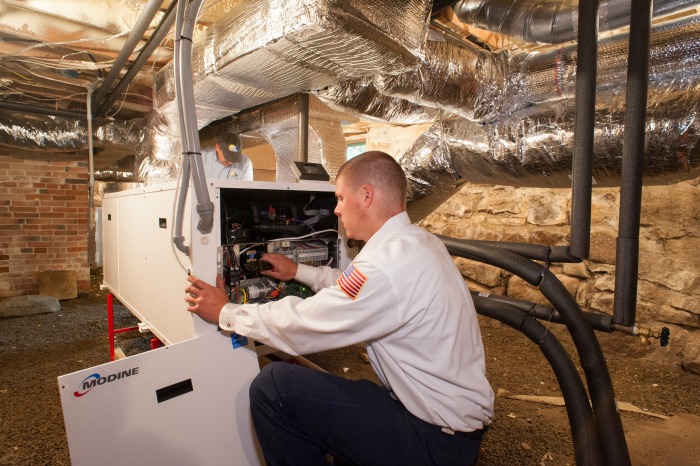 Modine has become one of the most trusted names in HVAC, and the company works hard to keep that trust. By Chris Petersen
Within the last century, Modine HVAC has earned the market's trust as one of the most reliable manufacturers of HVAC solutions and that means more than customers having faith in the company's current products. It also means that customers are confident that Modine's future innovations will continue to set the example for efficiency, reliability and effectiveness. Director of North America Heating and Cooling Benjamin Gover says maintaining its status as the most trusted brand in the HVAC industry is built into Modine's vision statement, which emphasizes the importance of Modine being recognized as experts. "If we use that in our decision-making process, that usually leads us to the right path," Gover says.
The roots of what Modine is today began in 1918, when the company was already established as a successful manufacturer serving the automotive industry. But during a particularly severe Wisconsin winter, Arthur B. Modine developed a revolutionary heating unit for his facilities utilizing an automotive radiator, a fan and steam pipes. This was the first unit heater, and the first product of Modine's heating division. Over the years, the company continued to refine and improve upon those original designs, developing new unit heaters and licensing the technology to numerous customers. At one point, the company says, Modine controlled more than 94 percent of the unit heater market in the United States, making the company's name synonymous with unit heaters.
Today, Modine remains one of the most successful and most trusted manufacturers in the HVAC world. The company's heating and cooling products can be found in residential buildings, commercial facilities and schools, among other applications. Although the company continues to drive cutting edge technological advancements in the market, Gover says Modine still believes that relationships with partners and clients are the most important key to success. The company's participation in the AHR Expo represents an opportunity for Modine to show off its latest innovations and build stronger relationships, and Gover says that is helping the company build a stronger future.
---