Operations
---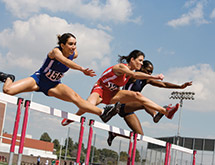 Is your company excellent in operations? If you asked manufacturing leaders that question, you might get very different answers. This describes very well the dilemma and ambiguity of operational excellence as there is no consensus on a quantitative system to evaluate and compare a manufacturing company's level of performance. This discussion is even more crucial in light of a manufacturing renaissance in the U.S. with operational excellence as a key vehicle to achieve sustainable competitiveness. How can manufacturing companies get a quick first indication about their performance level and what is considered to be excellent?
A lack of industry standard
Even after 25 years of Lean discussions and efforts to implement it, there is no industry wide standard of measuring and comparing excellence in operations. Therefore it seems that two views on operational excellence have evolved: a very narrow one and a very broad one. The narrow interpretation of operational excellence refers to a couple of overall measurements like quality and productivity. 
---