RAE Corp.
---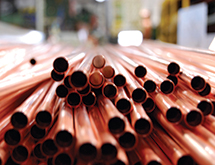 RAE Corp. strives to always perform better tomorrow than it did today and works towards this goal by demanding excellence in its people, relationships and products. In an effort to continually evolve, the company formed "vertical teams" last year to help it stay ahead of market changes and provide the best products and services to its customers. 
The Pryor Creek, Okla.- based company has been family owned and operated since its start in 1971. 
"In 1970, the industry of air conditioning and refrigeration consisted of standardized products," co-founder Jim Swank explains. "We wanted to make custom equipment to meet the specifications of each customer." 
Today, RAE designs and builds products in four corporate divisions: Century Refrigeration, RAE Coils, Refrigeration Systems and Technical Systems. The privately held company has been dedicated to manufacturing compressorized equipment and heat transfer coils for the HVAC, refrigeration and industrial markets. RAE's products are marketed nationwide by more than 120 sales offices maintained from coast to coast.
---