Rochester Metal Products Corp.
---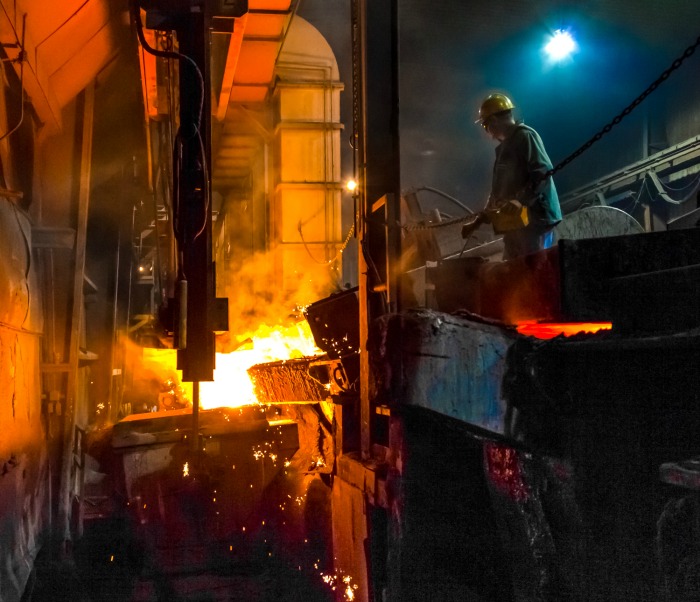 Rochester Metal Products maintains state-of-the-art operations while staying a leader in service. By Alan Dorich
Rochester Metal Products Corp.'s (RMP) Employees have a reputation for taking care of the customer, Maintenance and Engineering Manager Doug Smith says. "There's a positive connotation when [people] hear you're part of Rochester Metal Products," he asserts.
Based in Rochester, Ind., with roots more than 125 years old, the company now specializes in pouring gray and ductile iron castings. Senior Vice President and General Manager Greg Loving says those roots go back to its beginning as a school furniture manufacturing business that started operations before 1890 in Richmond, Ind.
It moved to Muncie, Ind., in 1901 and to Rochester, Ind., in 1937 where it operated a small foundry that made castings for lawnmowers and parts for other markets. "The strategy was to be well diversified and to cover as many different markets as possible, so if one was off, the other would pick up the slack," Loving says.
Today, RMP's markets include agriculture, automotive, construction, energy, heavy truck, industrial, marine, rail and recreational. "We sell to a variety of machine shops," Director of Sales and Marketing Rick Bean says, adding the parts end up with majors such as Ford Motor Co., General Motors, Toyota, Caterpillar and John Deere.
---