Saddleback Leather Co.
---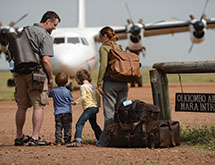 Saddleback Leather Co. founder Dave Munson is rejuvenating the company's manufacturing plant in Mexico and hoping to set a new industry standard that focuses on bettering the lives of its employees. "We are hoping to be the model for how manufacturing should be," Munson says. "I believe we can influence other factory owners." 
The Fort Worth, Texas-based company began out of necessity when Munson was teaching English in Mexico in 1999 and needed a durable bag to carry his books and supplies. Not being able to find a bag that fit his requirements, he designed a durable leather bag and found a local father/son manufacturer to make it for him. "Everywhere I went people were oohing and ahing and asking me about it," he says. 
---