SAS Manufacturing
---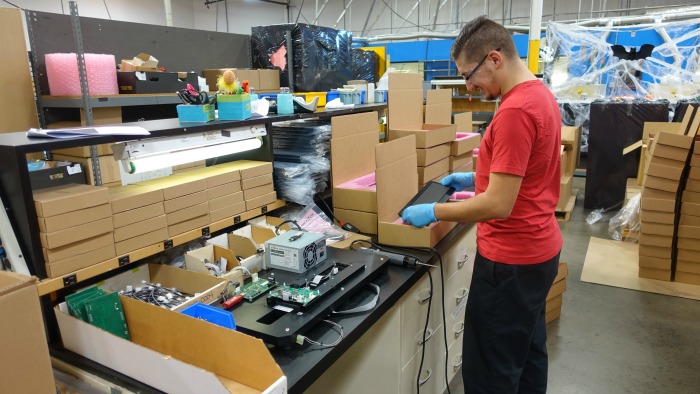 SAS Manufacturing invests in automation and touts its domestic presence to compete with overseas facilities.
By Tim O'Connor
Circuit boards are complex electronic components, made up of thousands of parts, some as small as a grain of sand. If there is a defect in the finished boards, the customers can't easily send them back when buying overseas. Or if the client wants to make a last minute design change to the amount of Ohms the resistor can handle, it's difficult to halt production when there is a massive order next in line.
But because it is located domestically, SAS Manufacturing has the flexibility to quickly make those changes and quality checks and send the finished products to the customer without disrupting the supply chain.
The company's advantage lies in its ability to turn orders around in a short time frame. An overseas manufacturer might be able to produce a circuit board for less money – depending on the cost of logistics – but it can't beat SAS's ability to react. "They're not as flexible as we are locally," President and owner Ted Smit says.
---