Setpoint Systems
---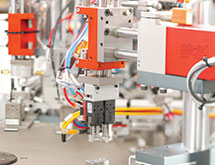 When they founded Setpoint Systems in 1992, engineers Joe Cornwell and Joe VanDenBerghe were determined to do things differently from their previous employer. The pair – known affectionately as "the Joes" by the company's employees – wanted to ensure their employees knew where they stood with regard to their projects as well as the company's health.
Cornwell and VanDenBerghe established an open-book employee engagement program that not only made engineers accountable for the progress of their projects, but made the company accountable to employees with regard to finances. 
Every Monday, the company's staff receives a briefing on profits and losses incurred during the previous week. Project managers each report their project status to Setpoint's accounting team before 9 a.m., and the accounting department then prepares a fully detailed report broken down by project.
---