Superior Tube Co. Inc.
---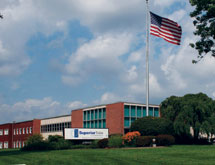 When private investment firms acquire midmarket companies, they have the potential of taking those enterprises to new levels of success. That is exactly what Superior Tube Co. Inc. hopes to reach with its new owner, President and CEO Anthony Jost says.
The Collegeville, Pa.-based Superior Tube manufactures small-diameter tubing for multiple markets, including the aerospace, energy and medical arenas. In fact, the company's tubing supports the lives of many who have implantable cardiac devices.
---