VIA Motors Inc.
---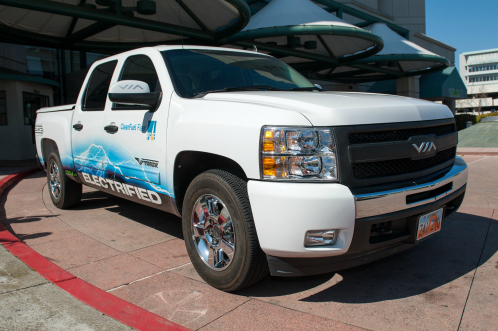 VIA Motors helps reduce customers' carbon footprints with its electric pickup trucks and vans.
By Alan Dorich
Not many companies can say they have established a leadership position in their niche, but VIA Motors Inc. can. "We are the only company that has a fully certified, plug-in light duty electric van and pickup truck," President Alan Perriton declares. "We have a product that is effectively the work horse of America."
Based in Orem, Utah, VIA specializes in electric vehicle development and manufacturing. The company has roots in a predecessor company that designed and developed electronic application components such as motors and controllers, Perriton says.
---