Virtek Vision International Inc.
---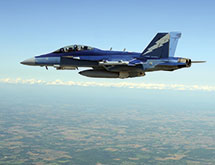 Virtek Vision International Inc. uses its laser-based templating, inspection and CNC manufacturing solutions to help users produce products faster, with better quality and at a lower cost. The company reports delivering integrated laser solutions to more than 100 of the Fortune 500 companies.
Joseph Gerber, the founder of Gerber Technology – Virtek's parent company that acquired it in 2008 – invented the first automated fabric-cutting system in the late 1960s. The system automatically cut large amounts of material with a computer-controlled knife.
---