Got it covered
For more than 150 years, Sherwin-Williams' coatings, stains and paint products have been used to beautify and protect countless structures found across all manner of industries
Celebrating 150 years in operation in 2016, the Cleveland, Ohio headquartered Sherwin-Williams is a company full of history that began with its founders Henry Sherwin and Edward Williams playing a part in the explosion of discovery and invention that created the American industrial economy. Working diligently, the two created paint ingredients that were good
enough to satisfy aspiration and founded an entire industry, one that continues to go from strengthto- strength.
"To celebrate our 150th anniversary we held a number of social events with customers and our employees, culminating in a large celebration in Manchester, where we brought together over 600 sales and technical staff with the senior leadership team from the United States," explains Sherwin-Williams' Senior Director of Marketing and Business Development, Dave Wright. "The occasion was also used to launch a number of charity and community events in all of the major EMEA locations in which we are present."
While honouring the many accomplishments of its ancestors, Sherwin-Williams believes the best days of the company are yet to come. Today the company is a global provider of interior and exterior paint and coatings, stains, colours and supplies, protective and marine coatings, general industrial (GI) product finishes, industrial wood, automotive and transportation finishes and aerospace coatings. Products are produced under well-known brands such as Sherwin- Williams, Sayerlack, Inver, Ronseal, Altax and Valspar to professional, industrial, retail and commercial customers.
"The last 15 months have been a very busy period of time for Sherwin-Williams, particularly since we announced our planned acquisition of Valspar, the Minneapolis based international manufacturer of paint and coatings, in March 2016," Dave states. "Combined with the opening of a new state-of-the-art powder coating plant in Poland, and recovering and growing markets across the EMEA region, this has resulted in an exciting couple of years."
Already renowned for its capabilities and extensive product range, the company went one step further in June 2017 by becoming the global leader in paint and coatings following the completion of its acquisition of Valspar. At the time, John G. Morikis, Chairman, President and Chief Executive Officer of Sherwin-Williams, commented: "We are pleased to complete this transaction and to officially welcome our new colleagues from Valspar, and the tremendoustalent they will now bring to Sherwin-Williams. The acquisition of Valspar accelerates Sherwin- Williams' global growth strategy and the combining of these two companies creates a world class brand portfolio, expanded product range, premier technology and innovative platforms, and an extensive global footprint. Together these enhanced capabilities will benefit our customers, while also creating sustainable long-term value for our shareholders."
With its corporate headquarters based in Cleveland, Ohio, the combined company generated pro forma 2016 revenues of $15.8 billion and employs approximately 60,000 associates worldwide. In industrial coatings, the combined company is a market leader in packaging coatings, coil coatings, general industrial coatings and industrial wood coatings, and holds a prominent market position in architectural paint in North America, South America, China, Australia and the UK.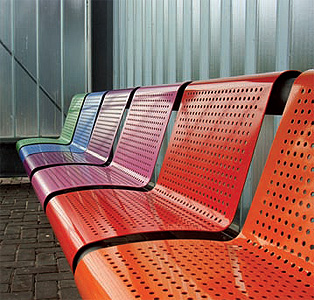 Sherwin-Williams branded products are sold exclusively through more than 4200 company operated stores in the Americas, while other brands are sold through mass merchandisers, independent paint dealers, home centres, hardware stores, automotive retailers and industrial distributors. The group provides a broad range of high quality, engineered solutions for markets such as construction, industrial, transportation and packaging in over 120 countries across the globe.
"In the last few years we have seen particularly solid growth coming from markets including Scandinavia, Germany and the UK," Wright continues. "Meanwhile, from an industry sector perspective, the transportation and heavy equipment segments have turned around and are showing significant growth across all territories, a trait also shared by the electronics segment. For our part, we have continued to strongly develop the general industrial side of the business, with new generation products in polyaspartic and non-isocyanate direct-to-metal coatings. We are also excited to have launched a new, patented, dry-on-dry low cure powder coating, Sherwin- Williams OneCure."
Committed to the Sherwin-Williams difference of prioritising customers and putting them at the centre of its thinking, the group's management and employees recognise that the endeavours it puts into innovation, imagination, research and development will be worth it if these efforts result in customer satisfaction. This philosophy is certain to remain at the heart of the company as it continues to work on major landmark projects and smaller projects alike over the coming years.
"With the aforementioned acquisition of Valspar, Sherwin-Williams has firmly established itself as the biggest name in coatings in the world today," Dave says. "While we never really aspired to be the biggest, what we have always wanted to do is enhance our reputation as being the best. The rapid growth we have achieved in recent years has been great news for our customers as it has allowed us to build a more diverse product portfolio, establish a greater footprint for our operations, and achieve a higher spend when it comes to innovation and product development.
"Nevertheless, we want to further grow our offerings for industrial customers across Europe, paying particular attention to the key segments of general industrial, packaging coatings, automotive, coil coatings, protective and marine, and industrial wood."
Sherwin-Williams
Products: Manufacture, develop and distribute technical paints and coatings