Arlington Industries Group
Growth on a global scale
Through a combination of new product development, targeted acquisitions and global expansion, Arlington Industries Group continues to deliver great opportunities to its OEM and Tier One customers
The last 12-to-18 months have not been the kindest in history for the automotive manufacturing industry. Whether it be the uncertainty created by the ongoing Brexit complexities, the impact of the China/USA tariffs, or the global diesel engine backlash following diesel gate, there have been countless challenges for businesses within the supply chain to face.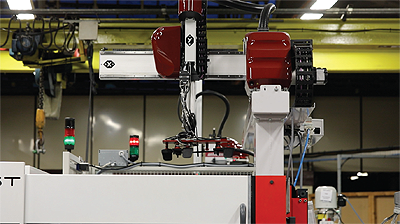 There have, however, been some green shoots, including a pick-up in demand for petrol engines, and the gradual rise in sales of hybrid and electrical vehicles, in both existing and emerging markets. An expert in recognising and capitalising on such opportunities is Arlington Industries Group (Arlington), an integrated design, engineering and manufacturing company supplying critical components, tools and fixtures to leading OEMs in both the automotive and aerospace sectors.
Approximately a year on from his last conversation with Manufacturing Today Europe, Arlington's Group CEO, Mark Franckel, discusses how the business has managed to buck some of the negative trends in the market. "There are three key elements that we dedicate much of our focus towards and those are new products, new customers and overseas expansion, and it is very much the latter that has aided our growth in the last year or more."
In fact, such has been the group's success in building its international sales – its exports hit £58.7 million on total sales of £170.6 million in 2018 – that, in February 2019, it was revealed to have achieved a top 30 ranking (27th to be exact, with 102.61 per cent annual international sales growth) in The Sunday Times' HSBC International Track 200 league table. "We were naturally delighted to be recognised for such an incredible achievement, but in truth we did not set out initially to gain such accolades," Mark continues. "What we have always wanted to do is respond to our customers' requirements, and what they want in today's market is greater supply chain consolidation and common manufacturing platforms, and to achieve this we have to be a truly global player."
The above comment harks back to our interview with Mark a year ago, when he explained that what Arlington's customers wanted was to be able to place a global order with a single, trusted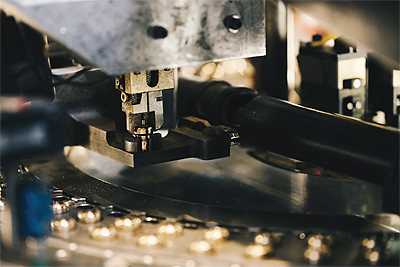 supplier, wherever possible. Indeed, the group's commitment to providing an unrivalled supply chain for its automotive OEM customers throughout the world has again been there for all to see in 2019, with Arlington announcing the acquisition of the Wahler thermostat business comfrom US Fortune 500 company, BorgWarner in April of this year.
The move significantly expands Arlington's global footprint, product offering and capabilities, and provides it with new technology and manufacturing synergies to offer its OEM and Tier One customers. It will also give Arlington's automotive division an established aftermarket business. "The acquisition of Wahler allows us to establish two new divisions under the automotive side of the business," Mark states. "The first, Arlington Thermal Management – incorporating the Wahler, Magal and Dauphinoise Thomson brands – will provide thermal management technology in combustion, hybrid and electric vehicles from factories in the UK, France, Germany, the US, Brazil and China. Meanwhile, Arlington Engineered Systems will provide electrical, fluid and air, mechanical and aftermarket module assemblies from its sites in the UK, Turkey and Slovakia, as well as its joint venture in India.
"What the incorporation of Wahler has done, as well as given us access to some amazing technology that we believe we can make more commercially successful, is plug a number of the gaps we previously had internationally, giving us increased access to markets including South America, North America and China. This puts Arlington closer to its customers, wherever they may be based."
Another major goal being targeted by Arlington – which Mark again touched upon in our previous discussions – is to ultimately IPO the group. "This remains one of our prime targets, and we are quietly working in the background to be ready for when the best opportunity to IPO appears," he adds. "Before this becomes a reality, there are several things we want to see occur, such as finishing the internationalisation of the business, bringing some exciting new products that we have in the pipeline to market, and a further strengthening of the hybrid and electric vehicle sectors. When the time comes, we will ensure that we are ready to capitalise on market conditions. After all, the entire point of any listing will be to expand the business significantly."
As we move into the second half of 2019, immediate aims for Arlington include the completion of new facilities being outfitted in key markets including Slovakia, the US and China. Other targets involve the accelerated roll-out of key products acquired through the Wahler takeover – including electric thermostat valves to control fluid (water, oil and battery coolant) and airflow – and the establishment of a new division, Thermagal, which will specialise in industrial (radiators and underfloor heating etc) and sanitary (mixer taps and showers etc) thermal management.
Last, but certainly not least, there will be a strong push into the aforementioned aftermarket arena. "When it comes to aftermarket thermostats, to thrive you need to have a broad range of products to fit every vehicle and you have to be able to deliver next day. As such, our continued global expansion will only help to further our growth in this new field of expertise in the coming years," Mark concludes.
Arlington Industries Group
Services: Automotive and aerospace supply chain integration