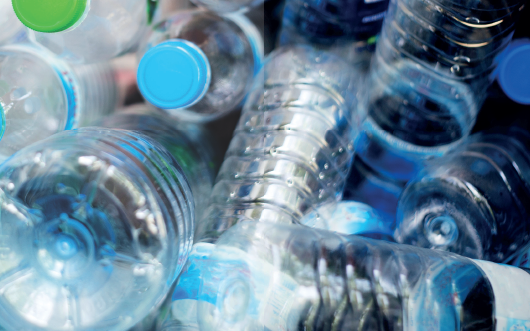 The way to make supply chains more sustainable? Invest in green infrastructure across the UK, argues Jeff Rhodes
The UK's waste challenge is well documented and there is considerable pressure on businesses, particularly consumer goods manufacturers, to create and adopt more environmentally friendly packaging. This trend is one for the long-term, and while some brands are making positive changes towards more recyclable packaging, others are less so and some, though well-intentioned, are only introducing more problems, such as so-called 'compostable' plastics. Designing material to be recycled from the offset is only one part of the process that needs to happen to ensure production and supply is sustainable. What we really need is more green infrastructure in the UK that better enables recycling.
There is an urgent need for the government to focus on helping the UK to manage its own waste on its own shores, recycling it into essential sustainable raw materials or generating much-needed renewable energy. Much of the waste being produced needs to be dealt with better, as well as just being made differently; better plastic recycling for instance where plastic bottles are designed to be recycled, and a standardised format used across the industry. When dealt with properly, even non-recyclable waste can be used as a fuel to generate renewable and low-carbon energy that can be used to power homes, businesses, hospitals and schools. All this can help change the way people think about waste, understanding that what they throw away in the bin is not gone forever, but rather can become a valuable resource.
We have all seen saddening reports in the media of UK waste and recycling ending up discarded in other countries, often in the developing world. Biffa has called on the government multiple times to introduce stricter regulations on exporting waste so that we see an end to scenes like these. In particular, we have called for an urgent review of the UK's Packaging Recovery Note (PRN) system, which is failing to deliver its primary purpose of making the producers of packaging partly fund its recycling. Moreover, it evidently creates a false market that acts as an incentive to criminals to export materials to overseas destinations, where they may have no certainty that they will be properly recycled.
If the government were to introduce stricter regulations on exporting waste to ensure recycling is kept in the UK as much as possible, it would not only mean the end to upsetting reports of waste dumped abroad, but would incentivise and stimulate investment in green infrastructure and create a better system for recycling. We ourselves are major investors in green economy infrastructure and we want it to be used as much as possible – earlier this year we opened our £27.5m recycling facility in Seaham, County Durham, which is capable of recycling 57,000 tonnes of plastic, or 1.3bn plastic bottles, every year. With our partners, we are also investing in a 42MW energy from waste facility currently under construction in Leicestershire. Investing in recycling infrastructure helps support the creation of more recyclable packaging at the producer end and investment in more things like energy from waste plants helps capture more value from materials which can't be recycled.
Our argument around waste exports is not to say that the Government has been totally ignorant of the issue. Its 2018 Waste and Resources Strategy pledges investment into supporting resource efficiency, but could go further in ensuring that more recycling is kept in the UK, supporting a more circular economy and green recovery on our own shores.
The Government is also not alone in its need to drive change in the way we approach waste and recycling. Action is needed throughout the entire waste chain, from the need for manufacturers to design more environmentally friendly and recyclable packaging at the beginning, to businesses to come together to introduce clearer recycling labelling on products, to consumers of these products to dispose of the packaging correctly, for more consistency across the country on what can and cannot be recycled, to collectors to sort the waste properly and recycle it in UK facilities. Biffa recently joined the On-Pack Recycling Label (OPRL) scheme in support of clearer and more widespread recycling labelling on packaging. To truly achieve more sustainable packaging, the entire value chain needs to work together, ensuring simplicity and consistency. It requires a significant amount of collaboration from all parts of the chain in order to work, but examples prove it is possible.
One of the best cases of such an example is the plastic milk bottle. Back in 2008, more than ten years ago, Biffa opened the first commercially available rHDPE food grade production plant in the UK. When it began operating, the plant had the capacity to process 63,000 tonnes of material per year and create high-density polyethylene (HDPE) pellets from recycled milk bottles, which could then in turn be used to create new plastic milk bottles. By working closely in partnership with the dairy industry, securing a standardised packaging design which was universally adopted, this approach has resulted in a closed-loop solution for the UK's plastic milk bottles. Getting the design right enabled different stakeholders in the chain to play their part, such as enabling waste managers to recycle the bottles. The success of projects such as this are clear, with today an estimated 85 per cent of the nation's milk bottles containing recycled milk bottle plastic, processed by Biffa. This case study also helps to highlight that when the design of packaging at the beginning is not right, stakeholders are limited with what they can do – waste management companies for example cannot change the chemical make-up of the materials, they can simply recycle the material that is fit for this purpose, so by giving them recyclable products in the first place, it ensures they can fulfil their role in the supply chain.
Another driver for collaboration is brands looking to change product packaging to be more sustainable, in response to demand for more environmentally friendly products. Nestlé has recently committed to making every single BUXTON® bottle it makes from 100 per cent recycled PET (recycled polyethylene terephthalate or rPET). By working with Biffa as its waste manager, it has found a solution that will mean collected recyclable PET bottles are processed in UK recycling faculties and turned back into plastic bottles. Such a partnership is a prime example of a brand reducing the amount of unsustainable virgin plastic material used in production and turning waste into useful sustainable product.
While collaboration throughout the production and waste chain is key to a more sustainable future, including fully recyclable packaging designs at the beginning, ultimately the UK needs more and better recycling and waste management infrastructure in its own borders to make a sustainable future a genuine possibility. The Government must urgently revise its waste export policy in such a way that stimulates investment in UK facilities – and prevent the UK's waste ending up in places is absolutely should not be.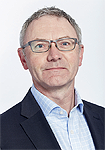 Jeff Rhodes
Jeff Rhodes is Head of Environment & External Affairs at Biffa. A Great British company, Biffa has been at the forefront of the UK's waste industry for over 100 years, with operations that span the entire breadth of the waste management process including collection, recycling, treatment, disposal and energy generation. It exists to change the way people think about waste; to help people see the opportunities that exist when waste is managed in the right way, and to make that happen. It understands the vital role it must play in helping the UK to address the climate emergency and deliver sustainable growth.
www.biffa.co.uk/investors