Although some may not recognize the Group Dekko name, it is quite likely consumers have come in contact with the company's products or components – via the large OEMs who rely on Group Dekko as more than just a supplier. The Kendallville, Ind.-based firm has built a reputation with market-leading OEMs for inspired designs and innovative product solutions, which improve quality, reduce costs and improve speed to market.
President and CEO David McGrane recently spoke with Manufacturing Today about Group Dekko's expertise, capabilities and product lines.
Manufacturing Today: Describe your position in the industry.
David McGrane: We are either known as the market leader or recognized as one of the best solutions provider in several markets we serve. As a Tier I supplier to major OEMs, we are a full-service solutions provider – from design concepts through final production and assembly.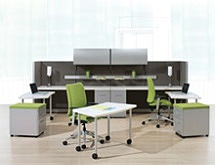 We back this up with an impressive array of manufacturing competencies. But what sets us apart from many Tier I suppliers is our creative talent on the front-end of the design process. Our innovation team helps set us apart.
MT: How does Group Dekko deliver innovation to the market?
DM: We use a 360-degree approach. Our innovation teams look at our customers' product, process and manufacturing cells – so we understand their environment and constraints. Next, we look at industry trends, the regulatory and technical environment, important external forces and competitive forces that will impact success.
To deliver innovation, our team might use equipment, technology or manufacturing cell design. Or, we might revise a customer's product design – changing materials or combining many parts into one. These efforts help us save on total part cost, save on installation time, improve quality and reduce quality costs, and help to reduce or eliminate field repair incidence. For example, combining various parts into one assembly can often improve manufacturing throughput velocity; to generate larger total savings than simply piece part cost reduction alone.
While Group Dekko (employees) work with customers in a variety of ways – they can demonstrate their full talent potential when they can review the customer's design objectives, develop performance criteria, and then provide the design inspiration and innovation to more cost-effectively solve a customer's product needs. What we produce in the end is simply a subset of the value we are able to create upfront.
MT: What makes Group Dekko the go-to firm?
DM: Besides years of experience, I think we're good listeners, and are adept at interpreting customer needs into innovative solutions. But the key here is being a good listener. Often, we become an extension of our customer's R&D efforts.
Next, you need to earn the right to compete for your customer's business. We have a number of ISO certifications and various listings to help document our process talents. As you know, demonstration of good management practices takes you beyond excellence in quality (and) shipping performance. We serve some of the most demanding OEMs often as one of their leading suppliers, usually with high marks for all scorecard variables.
We believe being the right go-to firm also means offering customers technical sophistication and support. Group Dekko's technical center features a fully accredited test lab for all UL testing requirements. This investment creates an intimacy for Group Dekko with the regulatory/technical needs our products must comply with. It also gives us a sustainable, competitive advantage.
For example, (going faster and more reliably through the registration or listing process with the assistance of Group Dekko), helps our customers get to market more rapidly with new products, so they capture revenue or reduce costs faster. So, we think some of these attributes listed above make us the right go-to firm.
MT: How do you optimize cost?
DM: I'm glad you said optimize cost because in today's global marketplace, costs exist in various segments of the value stream and supply chain. Some firms focus only on a portion of the value stream and miss "total cost" or "total value" as they work.
Group Dekko has been able to bring millions of dollars of fresh business into its Northern Indiana plants over the past 12 months as proof of its competitive prowess.
Our company can also provide flexibility and assist our customers with low-cost country sourcing from our plants in the United States, Mexico or China. The ability to provide our customers with this level of choice also gives us a competitive advantage over other suppliers.
Next, we own so many manufacturing competencies, including metal stamping, roll forming, injection molding, extrusion, etc., we can optimize cost by allowing customers to simplify supply chain efforts and produce the entire part within Group Dekko. For many OEMs, the economic downturn has caused outsourcing to become a more important part of their overall business strategy. To this end, we've become an attractive candidate for contract manufacturing consideration.
Since OEMs already know their costs and their cost bill of materials well, this consideration becomes a straightforward exercise to evaluate how and where Group Dekko might help them reduce labor costs, take over management of their supply chain and make improvements, etc.
Finally, we can optimize cost by assuming responsibility for segments of our customers business where they recognize Group Dekko's expertise makes better sense than maintaining an investment of their own.
MT: What role does automation play?
DM: Equipment and automation are often keys to more effective competition here in the United States, especially in higher labor-content products. We recently completed installation of four new lines of automated production, including robotics and state-of-the-art equipment in cellular pods to precisely produce thousands of complex water valve assemblies for a leading appliance manufacturer.
Our global manufacturing clients describe this facility as "world class." We appreciate this as an indication of our attention to detail and awareness of all of the facets that contribute to efficient parts production.
MT: Describe your supply chain leverage.
DM: We have reduced complexity and cost by right-sizing our supply chain so remaining suppliers have growth potential and now have more volume to help them leverage their costs.
We also have regular meetings with our supply chain partners, and ask that they offer suggestions and recommendations on how we might reduce cost, improve quality or reduce complexity. The value of our partnership here is vibrant – and is in keeping with our company goals of inspiration and innovation.
We can also leverage supply chain within adjacent industries we serve, to provide better costs. With large customers, we collaborate and share in their supply chain leverage to help us all achieve the desired cost target. Finally, Group Dekko hedges our commodity costs with spot buys to help protect against severe moves in commodity escalation.