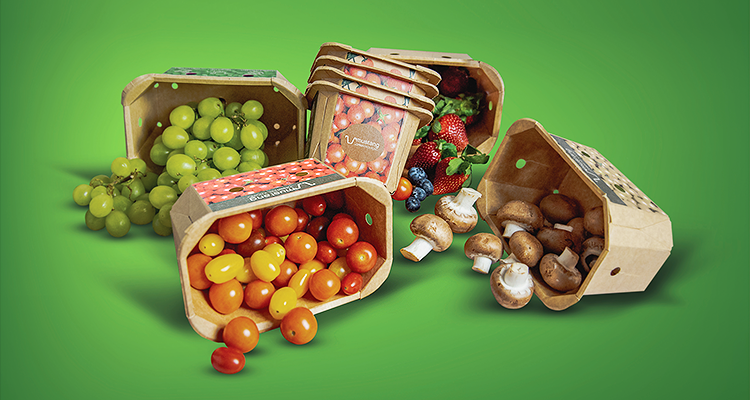 Gruppo Sunino's global impact: reshaping food packaging with sustainability and innovative molding techniques
With its establishment in Castellamonte, Italy, in 1950 by Carlo Sunino, Gruppo Sunino Ltd (Sunino) quickly became renowned for its wood processing expertise. Now a privately held group of companies, Sunino has transitioned into the food packaging sector, collaborating with prominent multinational food companies to provide meticulous mold design and manufacturing services. With a specialization in rapid molding techniques, the business excels in producing thin-walled rigid containers, presentation boxes for chocolates, fresh cheese containers, plastic lids, cups, baby products, sports items, trays, and snack containers. At the core of the family-run business is an emphasis on sustainability, automation, and continuous investments across its plants worldwide. Siblings Paolo Sunino, CEO, and Laura Sunino, President, talk us through the company's roots and recent developments.
"Sunino's history can be traced back to the post-World War II era when Giacomo Sunino established a wood transformation business in Castellamonte primarily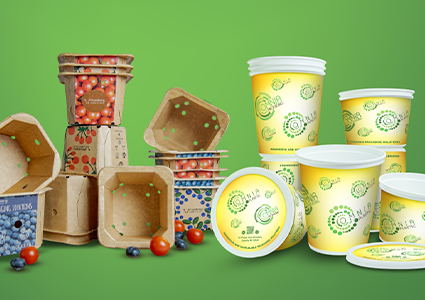 serving the construction sector. Under the guidance of his son Carlo, Sunino swiftly evolved into a modern company specializing in the production of packaging, pallets, and crates to cater to the automotive and technology sectors. It is not until 1968 that the company expanded its expertise from wood to polystyrene and founded its subsidiary Plastic Legno Ltd. The new company brought about a great increase in productivity and workforce numbers," Laura begins.
"In 1988, Sunino experienced a significant breakthrough by venturing into the injection plastic molding sector. This pivotal moment propelled its expansion and internationalization, reaching countries such as Romania, Moldavia, and India. Building on this success, Sunino expanded further in 2018, with new ventures in Hungary, Hong Kong, and Canada. The entry into the Canadian market marked a significant milestone as Sunino's first enterprise in North America," Paolo continues.
Versatile production
Omnia Packaging, Sunino's subsidiary in Canada, operates as its 11th industrial plant since December 2022. It is the only manufacturing plant in the world to own two productive divisions for paper and plastic. Omnia Packaging is one of ten companies associated with Sunino. Each subsidiary specializes in a distinct area, and Laura provides further details on their respective operations. "Plastic Legno is based in Italy and focus mainly on food packaging. Sunino has invested in the companies' production processes and research and development to promote more sustainable products, and to reduce its plastic use, carbon emissions, energy consumption and environmental impact. Then, on the Romanian front, Omnia Plast, with its three industrial plants, fabricates promotionals , technical components for gardening, toys and sports accessories such as ski boots, ice skates and cross-country ski shoes. Laufer Transport has been created in Romania to facilitate the delivery to the European customers related to Omnia Plast. Similarly, in India, Dream Plast and Omnia Toys operate with three industrial plants dedicated to the production of toys and promotional items. Additionally, Sunino expanded its presence to Hungary in 2017 with the establishment of Belgrad Rakpart, while Plastic Technology operates in Moldavia. Both subsidiaries offer similar services to the Indian operations. In Hong Kong, we have implemented Omnia technology, which focuses on the research and development for new injection plastic molds for several of our plants. Lastly, Omnia Packaging produces food packaging made of paper and plastic," she explains.
The versatility of injection plastic molding allows Sunino to cover three areas of production: food packaging, sports accessories, and toys, with each country's plant dedicated to support one or more pillar. "The Romanian factory holds a special place as one of the oldest within the Sunino group, boasting well-structured plants that are seamlessly connected to ensure a streamlined supply chain encompassing production through to delivery. Throughout its history, Sunino has supported numerous brands and expanded its production facilities in various countries worldwide to meet the specific requirements of these brands. For instance, as India is our main toy production center, we have consolidated a valuable partnership there with Reliance, India's biggest toy distributor," Paolo states.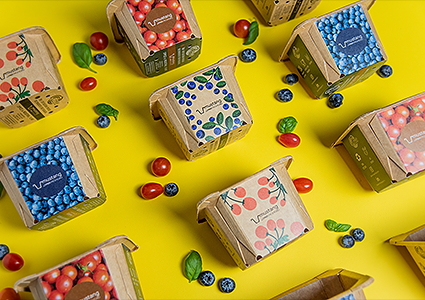 Sustainable practices
Thanks to all these subsidiaries, Sunino's name is well-known across the globe and has allowed it to work with giants like Granarolo, Galbani, and Ferrero. "We are the main producer of Rossignol ski boots and we have great expertise in the manufacturing of skating shoes, as well. We also rank amongst the top toy producers worldwide, serving international brands such as Hamleys, Schleich and Spin Masters," Paolo highlights.
Through these partnerships, Sunino not only contributes to the launching of the brands' new products, but it also helps them reach their sustainability and energy-saving goals. "At Sunino, we constantly invest in the latest automation systems to reduce energy consumption. Our facilities across the world boast an impressive EPC rating of B for most of our plastic molding presses. This certification highlights our commitment to energy efficiency and sustainable practices within our operations. Furthermore, our Romanian plant and our Italian one are equipped with photovoltaic panels. We plan to expand the implementation of these panels to an additional plant in Romania by the end of the year. Our recycling practices are also thoroughly developed. We avoid the use of glue and coating in our Canadian paper division. Instead, we employ thermoforming and heat-sealing techniques to create recyclable paper trays. Additionally, we exclusively utilize non-chemical colors for printing purposes," Laura concludes.
Notable milestones
Omnia Packaging, as part of its commitment to sustainability, has been selected as one of three recipients of an $8.2 million investment from the Government of Canada. The investment aims to drive advancements in sustainable packaging practices and foster a future with zero plastic waste in Canada. Of this funding, Omnia Packaging will receive over $3.7 million to support the development and expansion of its environmentally friendly packaging solutions and products, contributing to the creation of more than 50 job opportunities in southern Ontario. This achievement represents just one of many milestones Sunino has attained in its sustainability efforts. Notably, Sunino's Italian and Romanian plants achieved the ISCC certification for recycled content at the end of 2022. Paolo emphasizes that the company's next objective is to obtain the same certification for its Canadian subsidiary by 2025.
www.grupposunino.com/en/