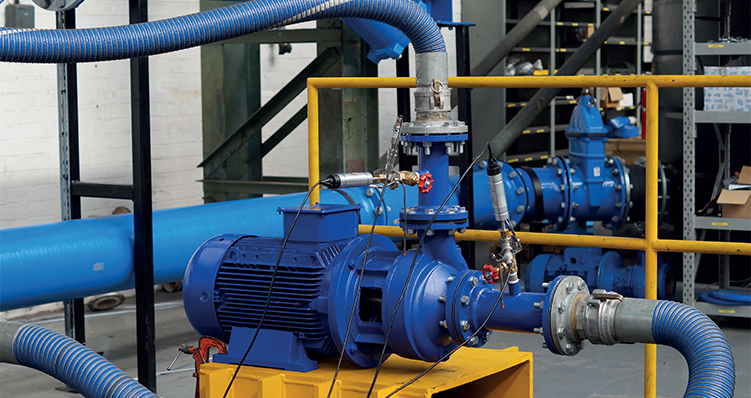 Engineering the essentials
As a distributor for hundreds of leading name brands across the UK, Hayley Group is known for its unrivalled stock capabilities and leading technology solutions
Established in 1976, Hayley Group is one of the largest and most diverse manufacturers and distributors of components and consumable goods in the UK. The company has a strong focus on building positive and productive relationships with its customer base, and as a result works successfully as an authorized distributor for numerous big-name brands including Shell, 3M and Siemens. Known for its industrial vending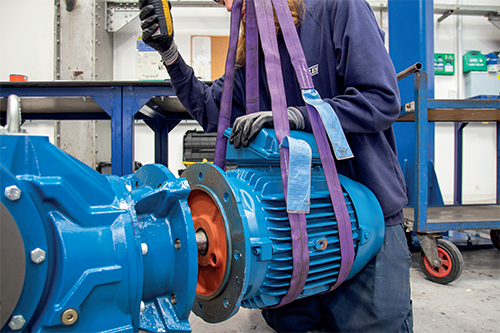 solutions, stores management systems and mechanical engineering services, Hayley Group now places an emphasis on its energy efficiency and decarbonization systems, in order to promote more sustainable industry to its customers.
Since being acquired by Dexis Europe four years ago, the Hayley Group has joined a larger network of manufacturers and distributors, and grown exponentially. "As part of the acquisition we actually grew from a single UK operation, to the business which extends across 14 different countries," explains John Holden, National Accounts Director for the Hayley Group.
"We record a turnover in excess of £3.8 billion as a group. We have over 1000 employees throughout the UK, and, even through the pandemic, we have actually increased our employee count by 6.6 percent over the last two years," he adds, highlighting some of Hayley Groups most recent accomplishments.
As experts in distribution, stores inventory management, and engineering, manufacturing and repair, Hayley Group is able to serve a diverse range of industries, including food and drink, transportation, utilities, construction, paper, pulp, packaging, steel, aggregates, rail, and much more. "We work extremely hard with our diverse product and engineering offer. We do so many different things, and our model is so malleable, that it's hard to comprehend," John observes.
"We stock a vast range of engineering components, and have manufacturing facilities as well. Our manufacturing/rebuild facilities have a lifting capacity up to 50 tons, with 400 tons press and spray booths etc. we are able to turn products up to six foot in diameter, carry out on site removal and installation, in-situ repairs, re-engineering obsolete units, precision machining, breakdown manufacturing and reclamation.
"Also as part of our engineering facilities we have Lamond and Murray (gear cutting specialist), DMS (drive management services, engineering reliability experts), WMH (linear motion and collaborative robotic specialists) as well as our gearbox and pump refurbishment divisions with full test facilities, which makes our entire process more comprehensive," he continues.
Diverse portfolio
Some of Hayley Group's core products include bearings, fluid power, power transmission, seals, fasteners, lubricants and vending machines, however the company also runs numerous product specialism divisions, which work with bespoke customer-specific components to improve efficiency and sustainability. "We have also redesigned equipment for our clients in order to increase their productivity, and help them through the pandemic," highlights John.
Many of these services are invaluable for companies trying to improve their operations in light of recent events in the UK and abroad. "One of our strengths is the diversity of our product portfolio, and also the diversity of industries that we actually supply; the pandemic certainly hasn't stopped us expanding our business.
"We supply anything from bottled water up to braking systems for trains. We also helped to design some of the products that supported the NHS during the height of Covid-19. We actually designed a ventilator through our fluid power division," says John.
The adaptability of Hayley Group's model, as well as its value-driven approach, made it an invaluable resource for a number of businesses and institutions over the last two years. "2020 was a record year for the Hayley Group; because we are such a diverse operation, with so many manufacturing capabilities, when Coronavirus hit we were in a good position to start providing PPE product to the NHS and anyone else who needed it," John confirms.
"We worked directly with the NHS to supply them with PPE products during the pandemic, and we also gave PPE to local care homes. We wanted to help any way we could, and fortunately we were able to help by redesigning a number of machines to assist in the cleaning process of theatre clothing to make it more efficient and safer.
"This enabled mass production, and got products back to the NHS much quicker than before. We've had a good two years to be honest with you, and we don't see it ending," he elaborates.
Playing such an important role in a national crisis has helped Hayley Group continue to grow its operations across the UK. As a result, the company is now looking to expand a number of its facilities. "The rail division is moving into its new site at Oldbury in December, and that will give it its own facilities. With a purpose-built show room, it will enable us to show customers what we can offer them, and exhibit exactly what the division does. We will also be using the nearby rail station in Oldbury to bring in customers," explains John.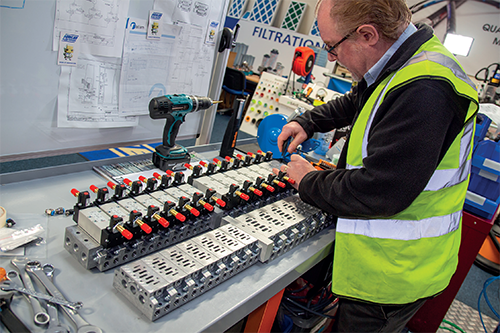 "With the Hayley smart vending side of the operation, the vending solutions team have overhauled its technology platform. That's going to make us much more efficient and effective when it comes to supplying our customer base; we now actually have everything that is required for that side of the business under one roof."
Established for almost a decade, the team has overseen hundreds of successful installations of Hayley SmartVend machines at customer's sites, right across the UK. The machines have enabled businesses to reduce inventory, improve productivity and efficiency, and gain valuable insight into the usage behaviors and expenditure associated with their stocks of tools, consumables, and PPE. The brand-new range of machines comes as part of a newly-strengthened partnership with a UK-based technical partner. Customers can therefore be safe in the knowledge that they are supporting British manufacturing at this vital time. The partnership will allow Hayley SmartVend to keep pace with the continually diversifying industrial vending market. As a result of the refresh of the Hayley SmartVend offering, customers will be provided with enhanced technical and service support capabilities, Hayley SmartVend will continue to deliver cloud-based connectivity, further amplifying the positive impact that the solutions are able to have on the day-to-day operations of customers.
"To support the expansion, we have hired people who specialize in logistics, so that they can help us analyze our operations from a logistical perspective. We are looking to elevate the way we store, move, and supply stock across the entire business, all the way from our head office to our 50-branch network and the new facility in Oldbury," he adds.
Strong relationships
Much of this expansion is geared towards improving Hayley Group's customer experience, and making its entire supply chain more direct and localized. As John comments: "Because of the growth we have had over this period of time, we have had to get the new premises in Oldbury, and we are also seeing a need to expand our facilities here in Halesowen. It's all about getting the product to the customer as and when they need it.
"At the moment, we are working on a number of other significant contracts, for example we have been working with utilities, steel and aggregate companies, to supply them with the products that keep their businesses running. We are looking at technical solutions for customers, and expanding our operation in that direction as well."
Fortifying strong customer relationships has always been an important part of how the Hayley Group does business. With changing market demands meaning many businesses now need to reassess the sustainability of their operations, Hayley Group has stepped in to provide its customers with additional support in this area. "If you think about what is going on now, not just in the UK but across the whole world, it's becoming more and more apparent that in order to move forward, businesses need to operate more sustainably.
"A lot of the time it comes down to an individual businesses' technical ability, a lot of companies don't have the expertise and knowledge to decarbonize themselves. That's why our engineering division is so important to us; we are able to design, manufacture and install equipment, and different processes, which we can then offer to our customer base," John explains.
"We are already working with customers' sustainability teams to help them to reduce their carbon footprint. To achieve this, we are looking at what they do from a process perspective, and we are also evaluating what they actually use in terms of product.
"To do specific types of jobs, reducing water usage for instance, we utilize our design team. Their ideas usually end up significantly reducing our customer's carbon footprint. There are lots of ways we can assist people in decarbonizing their operations, and at least ten areas in which we have specialists," he goes on.
This focus on sustainability hopes to ensure the future of industry, and in turn, the future of Hayley Group itself. "In the years to come, I want to see Hayley Group as a business that adds value to its customers experience through high quality products and sustainable manufacturing," asserts John. "It's not just about selling our product, it's about how we want to work with customers, by building strong relationships and working alongside one another.
"I don't expect us to necessarily double the size of the branch network, because being efficient and effective in our business, and working closely with customers, is really going to be the priority."
With a core focus on people, sustainable practices, and customer relations, Hayley Group steps confidently into what will undoubtedly be a bright future for the company. As John concludes: "I think, ultimately, our recent successes just show that we are doing something right when it comes to working with our customer base. We hope to continue that work into the new year and beyond."
Hayley Group
www.hayley-group.co.uk
Services: Component and consumable manufacturer