LoneStar Fasteners Europe
Credited for quality
Offering high-performance fasteners, and precision engineered components andpipeline packages for the world's energy sector, LoneStar Fasteners Europe continues to lead the market with its proven quality and service
Operating as part of the wider LoneStar Group, LoneStar Fasteners Europe (LSFE) maintains a proven track record in the supply of safety critical fasteners, and precision-engineered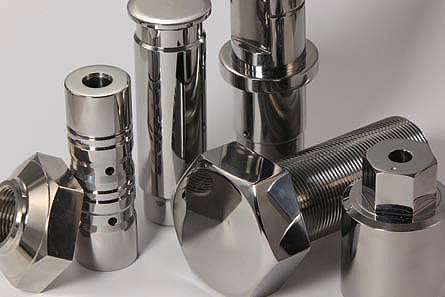 products into the world's energy and heavy engineering supply chain. The LoneStar Group is headquartered in the West Midlands, UK and currently employs in excess of 1000 people across 13 sites. This includes a network of its own manufacturing and distribution operations, as well as primary supply sources that allow the business to support clients operating throughout the US, Europe, the Middle East, Central and South East Asia and Australia.
LoneStar Fasteners Europe was previously profiled in Manufacturing Today Europe in August 2016, during which time the company highlighted its commitment to delivering a premium level of service to clients operating across a diverse base of industry sectors. A raft of certifications and document packages including ISO 9001/14001/18001, along with Achilles FPAL and UVDB Verify registration further underlines this dedication, while the company was also awarded Fit 4 Nuclear accreditation during the second half of 2016. This proven ability to deliver the highest standards of professionalism and quality, combined with further highly sought after industry accreditation, has allowed LSFE to make substantial progress over the subsequent months.
"Since August 2016 LSFE has been awarded several large OEM agreements from within the oil and gas and power sectors, which has allowed us to make further investments in stock profiles to support these contracts whilst widening our overall client base. We have also received additional approvals and accreditations from the Norwegian oil and gas sector and UK nuclear industry that have allowed us to continue to make new offerings and diversify accordingly across all safety critical markets," reveals Sales & Marketing Director, Mark Jennings. "While the short to medium term outlook for the oil and gas industry, specifically in offshore and deep water extraction, remains reasonably flat, LSFE has been working hard within these sectors to secure its market position. This is to ensure that we remain both competitive and cost effective."
Having secured Fit 4 Nuclear accreditation, LSFE is presently making strong progress within the nuclear industry and this has already resulted in the undertaking of several successful projects in recent months. "By working in conjunction with our own ISO 17025 lab, we have executed several projects throughout 2016 relating to the design and development of fasteners and materials within the nuclear sector," Mark elaborates. "These have been for various industry bodies and test facilities located within the UK and has included developing process control and manufacturing routings that have the potential to be subsequently developed into full scale programmes that will be used on new upcoming projects."
While LSFE is able to draw on the strength and global network of the wider LoneStar Group, the company's main manufacturing plant for all types of product, is located at Universal Point, Wednesbury within the West Midlands. This represents a state-of-the-art facility that first opened in 2015 and incorporates the latest CNC manufacturing equipment for fastener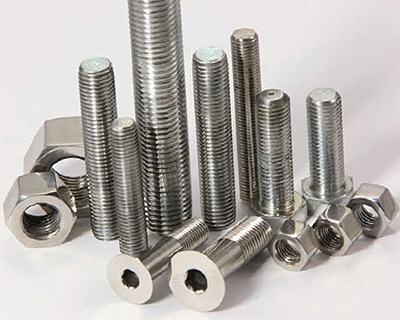 manufacturing including multi-spindle, mill/ drill capability turning centres and a forging capability to manufacture bolting of up to four inches. It is also the site of the company's internal independent ISO 17025 laboratory that is capable of conducting various forms of both destructive and non-destructive testing.
The company also manages a second site in the West Midlands town of Bilston, which is specialised in petrochemical manufacturing while also acting as a distribution centre. The Bilston plant received significant investment during 2016 to allow the site to better meet the complex requirements of its clients as part of an on-going programme of development, which will better position LSFE to meet the changing demands of the manufacturing market. "In 2016 we added a variety of CNC turning and vertical machining centres to the Bilston plant and added further manual machines including large capacity thread rolling to the facility. This allows us to modify and perform a variety of secondary manufacturing processes to stocked products to cater for client specific requirements with urgent delivery lead times," Mark says. "LSFE continues to invest in all aspects of its manufacturing capability as it looks to achieve efficiency savings throughout the manufacturing process. In 2016 a decision was made to increase its stock holding of raw materials suitable for forging to allow for finished headed product to be manufactured on short lead times and offer European origin base materials in a wider variety of products including structural fasteners used in bridge, crane and tower construction."
During the coming months LSFE will seek to further its presence throughout the power sector across several applications, while capitalising on its current success within the nuclear industry. "Current focus over the next 12 months is to continue to develop our power sector business within both conventional and renewable sectors, whilst maintaining traction in key business areas such as oil and gas," Mark concludes. "Achieving this through development of our client based approvals in addition to working with our distribution partners in Europe."
LoneStar Fasteners Europe
Products: High-performance fasteners, sealing and precision engineering