Leading the way
Development partner and systems supplier to the international automotive and mechanical engineering industries MANN+HUMMEL has become a global leader in its field, with more than 70 locations across five continents
Celebrating its 75th anniversary in 2016, MANN+HUMMEL has grown from its humble beginnings to become a specialist in the manufacture and supply of air, fuel, centrifugal oil and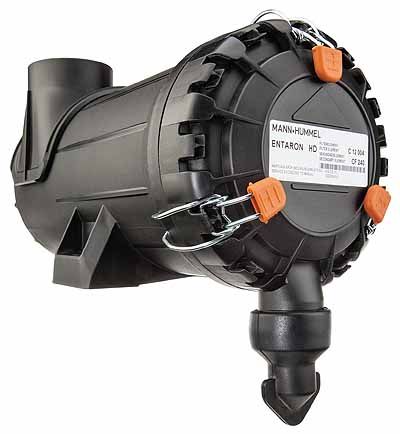 industrial filtration systems and components, as well as blow and injection moulded components. Having developed a solid reputation in the market, the group's customers include global blue chip organisations such as Ford, Nissan, VW, BMW, Mini and JLR. Harald Späth is the company's managing director for the UK.
Mr Späth, you manage a company that has always set sociopolitical standards; it was, for example, among the first to introduce a corporate health insurance company and an early adopter of employee participation in company success. Which of today's values are particularly important to you and why?
HARALD SPÄTH: In the coming years, we aim to consolidate and develop our position as a market leader in filtration technology through high-quality products, first-class service and innovative technologies. We will also do this on the basis of our company values, which serve as guidelines for our actions with regard to our customers, our employees and our societal environment. These values are Focus, Integrity, Leadership, Teamwork, Excellence, and Respect – in short FILTER. Along with quality, service, and innovation, MANN+HUMMEL's employees have, for 75 years, truly been at the heart of what we do. Our employees are very valuable to us, we treat them carefully and with trust, because it is they, primarily, who ensure the continued commercial success of our company.
MANN+HUMMEL succeeded in 2015 in boosting sales by eight per cent to three billion euros. For the coming years, you have announced that you will continue to pursue that growth strategy – which I would like to come back to later – and strengthen the brand presence. What measures are you taking with respect to the brand?
Since 2013, the corporate strategy of MANN+HUMMEL has been developed continuously, and adapted to the changed framework conditions in business and industry. In 2015, we started the process of systematically communicating the content of the agreed initiatives in all divisions and regions. The vision of the strategy has been clearly defined: 'Leadership in Filtration through motivated employees, outstanding products, and excellent results.' We think with vision and act with confidence. It is precisely this concept that underpins our brand strategy. Our communications are based on the three factors of inspiration, integrity and interaction. These brand principles determine our claim to be a 'Leader in Filtration' and our actions with regard to customers, employees and our societal environment. Our corporate design is also part of this; we have overhauled this to strengthen the MANN+HUMMEL brand and to support the new strategic alignment. This visual presence lends a face to the brand strategy and ensures that the company remains authentic, credible and unmistakable both to the inside and the outside.
In recent years, acquisitions have made up approximately one third of your growth. Now, the Affinia Group alone is bringing a sales volume in the order of around $900 million all in one go, which is no trifling matter when it comes to integration. How will you deal with this, particularly as it pertains to company values and cultures?
The acquisition of the worldwide filtration business of the Affinia Group with its two strong brands WIX Filters and FILTRON is the largest acquisition in the company's history. We want to share our know-how, bundle our competencies and cement the relationships with our customers.
Two outstanding companies with over 150 years of filtration expertise between them are coming together here. Our aim is for this enormous acquisition project to be handled as smoothly as possible – this includes the post-merger activities and of course also the integration of the workforce of around 4500 employees. MANN+HUMMEL continues to be a family company. We stand by the same values regardless of location: our values and those of the MANN+HUMMEL Code are our guide. We have also been able to win over our new colleagues in the USA with this corporate culture. We communicate our values and our mission statement to all employees and we live them through the most varied of activities at locations around the globe. This attitude will also help us with the integration of the new employees.
What does the takeover mean for the growth plans for the automotive segment? Will you be focusing more on the industrial area in 2016 and beyond?
Approximately 85 per cent of our sales come from the automotive sector. That is our core area, but we know that the, scope for growth there is not unlimited. For this reason too, we have also taken the non-automotive area into consideration within the framework of 'Strategy 2022'. The market there is growing by six to seven per cent per year. Naturally we want to utilise this potential in the future too.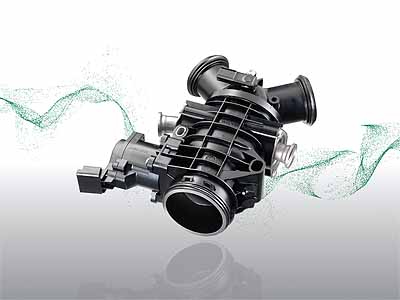 In addition to the integration of the Affinia Group, the opening of the new technology centre is surely another highlight of this year. What objectives are you pursuing with that?
In the technology centre, we will bring together all the functions of the company under one roof at the Ludwigsburg location. The 24,000 square metre area houses the testing centre of the research and development department, and in a separate building, the offices and a number of modern conference rooms. The two main buildings will be connected by a lobby, which will also provide access to a bistro and the new company museum. Investment in the building exceeds 30 million euros overall.
The technology centre can make a great contribution to our continued success through close co-operation between development, testing and design as well as the co-operation between the R&D areas, sales and marketing.
For many years, you have ranked amongst the top 50 patent applicants with the German Patent and Trade Mark Office. What methods do you use or principles do you pursue in terms of innovation management?
MANN+HUMMEL holds more than 3000 patent applications, patents and registered designs. This high number did not come about by chance. We use different instruments to drive innovation management. One example of this is Open Innovation: MANN+HUMMEL wants to work more closely with our own suppliers and together identify and utilise innovation potential. Open Innovation makes it possible to explore new paths, promote innovation and open our eyes to new topics.
In addition, our ideas management process HYPE, which we established in-house, serves to explore innovation opportunities and not just through the creativity of our developers, but also the ingenuity of our colleagues in all areas. On the interactive platform, ideas are gathered that have the potential to be innovative. Naturally ideas need a specific maturity process in which they are improved or linked with other suggestions.
Therefore, submitted suggestions are evaluated by the HYPE Review Board, which is made up of product strategists, developers and product management, and are further developed if required. We regularly receive awards for our innovations; for example in early 2016 our biofunctional cabin filter Frecious-Plus was named product of the year in France, we won the Industry Prize and were named Best Innovator in China. We are very proud of our performance in this area and would like to continue to prove our innovative strength in the future.
What challenges and opportunities do you currently see with respect to RDE, particularly with a view to your plastics technology?
RDE will significantly increase the requirements on engine and drive technology. Under real conditions, in particular colder temperatures, more dynamic driving modes, higher speeds, it is significantly more challenging to comply with the statutory limit values than it is under the restricted conditions of a roller test bench. In addition to the general cost pressure in the market, the additional costs incurred by diesel engines to achieve the more stringent conditions of RDE are rising more than they are for gasoline engines. As MANN+HUMMEL has been very successful thus far with diesel engines, for example with fuel and oil filter modules, a falling share for diesel in Europe and India would not be advantageous. Nonetheless, these developments are also generating market opportunities to reduce consumption and emissions and thus also creating new fields of activity.
By using plastics in production, we can offer our customers not only individual parts, but entire system solutions, which if produced from metal would be almost unaffordable. With that we are also engaging with the current trends towards weight reduction and downsizing. Lower displacement and fewer cylinders means less fuel consumption, less CO2 and fewer pollutants. With our plastics technology we are meeting the challenges posed by these smaller installation spaces.
What will MANN+HUMMEL be working on in the coming years?
We are constantly working on our technologies in all areas, from Automotive to Industrial Air. We are already one of the market leaders in the filtration area and want to grow within this market and break new ground in areas that we do not as yet serve. MANN+HUMMEL is involved in a lot of basic development, in respect to manufacturing, specification and further development of our filter media. We have consistently managed to define new directions in the market and will continue to work intensively on this in the future. In this respect, we will also be working on technological and social challenges: Industry 4.0, climate change – in particular the topic of particulate matter – and Big Data. Another challenge especially for our business in the UK is obviously dealing with the implications of the Brexit in a sound and far-sighted manner.
MANN+HUMMEL (UK) Ltd
Products: Air, fuel, centrifugal oil and industrial filtration systems and components