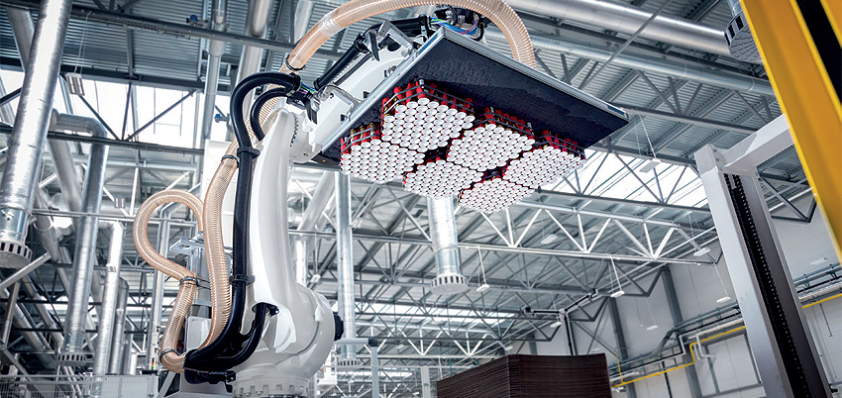 Heart and aero-soul
Resolutely self-sufficient, and quick to adapt to the challenges of 2020, Moravia Cans continues to reap the benefits of a can-do attitude
When Moravia Cans appeared in Manufacturing Today towards the beginning of 2020, no-one at the company could have predicted the year that lay ahead. In the months that followed, Covid-19 wrought profound disruption across the manufacturing industry and in almost every area of regular, everyday life. However, after suffering only a minor decrease in overall sales volumes, Moravia, the industry's leading developer and supplier of innovative, lightweight aerosol cans, is also enjoying a positive start to 2021.
"Despite the vast experience we have in this business, the past 12 months have been as challenging as any that we have known. However, I am pleased to report that Moravia has performed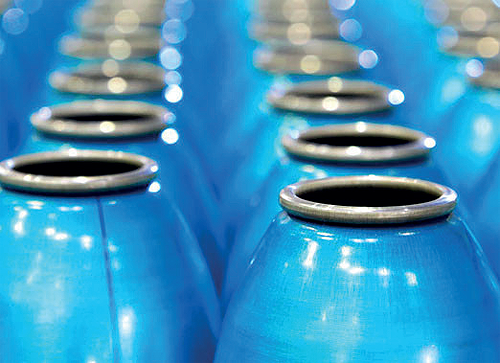 incredibly well under the circumstances," declares Martin Boaler, the company's Managing Director. "We have maintained high levels of on-time and in-full delivery, and we grew existing customer volumes month-on-month, while acquiring some interesting new business along the way."
Reacting quickly to the outbreak, Moravia secured its Bojkovice, Czech Republic production site in the early days of the pandemic, installing an array of Covid protocols and ensuring that work could continue in a safe and consistent manner. With 97 per cent of its products exported to destinations in all parts of mainland Europe, the United Kingdom and Africa, Moravia, and its skilled workforce, negotiated pandemic restrictions and socio-political issues like Brexit to guarantee that the company's customers received a full and continuous service at this critical time.
"Simply maintaining employee safety, business continuity and customer service were major achievements in 2020," Martin says. "The pandemic led to a change in demand for our products, with increased focus on home care and sanitizing lines, as well as new applications for aluminium aerosols, like disinfectants. Moravia's sales, R&D and operations departments responded very quickly to short-term requests for new products, and while much of this work benefited our results in 2020, many projects will drive our performance in 2021 and beyond."
Unsurprisingly, 2020 presented Martin and the leadership team at Moravia with its fair share of difficult decisions. Prior to the Covid outbreak, the company had, for example, planned to transition to a new ERP system, supported by significant upgrades to its manufacturing execution software, time recording, and other upstream and downstream processes. The impact of the pandemic might have caused many businesses to postpone these projects, but after some deliberation, Moravia decided to modify timescales, re-prioritise to allow for more remote management, and continue with the system overhaul in earnest.
"Given the operating restrictions, and the fact that so much of the work had to be done remotely, getting the ERP system and the improvements to our other systems up and running was a fantastic achievement, and one of our biggest successes last year," Martin reports. "It meant that we actually managed to carry out all planned items for 2020, and it has provided us with a great basis for further improvements in the years ahead."
Moravia's cutting-edge Bojkovice production site was also the subject of continued investment in 2020, as part of a long term development program to ensure the facility is fully capable of supporting the firm's market-leading product portfolio, Moravia recently added a number of finishing touches to Hall 104 and other key areas of the manufacturing hub.
"We are a single site operation, so we do everything we can to make sure that our facility is a very good one," Martin asserts. "Bojkovice is one of the biggest aerosol manufacturing facilities in the world. Constant investment is necessary to keep the site at the leading edge of health and safety and environmental protocols, as well as a leader in the product ranges we produce. As a consequence, we do have a couple of key investments coming up that will be revealed in more detail later this year and will move the site forward again."
Backed by Bojkovice's considerable production capabilities, Moravia remains a leader in the application of drawn and wal-ironed (DWI) technology for both straight walled and body-shaped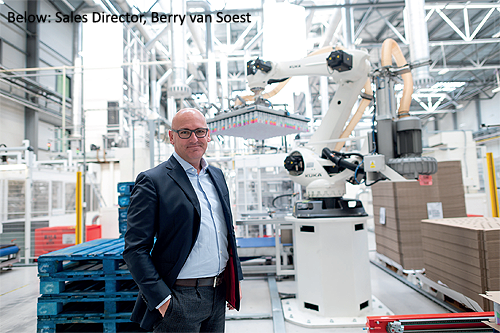 shaped aerosol cans. More than this, the company is, at present, the only supplier in Europe actively employing DWI technology for mono-bloc aerosols.
"There are DWI offerings in Southeast Asia and the USA, but none with the level of sustainable package weight saving that we have achieved," Martin states. "Our award-winning Phase 1 product already reduced the standard weight of a 150ml container by 30 per cent, while also significantly increasing the proportion of recycled content. Our Phase 2 product has now increased that weight saving to more than 40 per cent. These are the reference levels of improvement in sustainability in our market worldwide."
Both Moravia's DWI monobloc aerosols and slug-based impact extrusion products now benefit from an unrivalled combination of lightweight design and maximised recycled content. The company's sustainability efforts do not stop there though. Sales Director Berry van Soest explains more: "Our patented alloys enable metal and package strength to be maintained after the required high temperature oven curing processes, and the specific composition of the alloys also enables a much higher level of recycled material content compared to the standard slugs used by others on the market. This makes for a 75 per cent reduction in CO2 emissions compared to standard aluminium aerosols.
"Over the last 18 months, we have seen a considerable push from customers for more sustainable solutions," Berry continues. "Moravia has always tried to find the right balance between being providing commercially attractive and sustainable propositions. For example, we were one of the first in the industry to roll out layer-wide palletization for our cans, which has reduced truck loads across Europe by adding more cans on to every single pallet. Right now, we are looking at replacing solvent-based coatings with water-based and low cure coatings."
As the quest for better sustainability continues, Moravia will, primarily, remain focused on the production of monobloc aluminum aerosol cans for the personal and home care sectors, with a view to expansion into beverage and chemical products if good opportunities arise. Whatever awaits Moravia over the next decade, the company knows that it can rely on a host of strong business relationships with suppliers like Mall + Herlan, Polytype, and others.
"We have a great working relationship with Mall + Herlan, who have been with us to service our maintenance requirements whenever needed over this recent difficult period," Martin reveals. "They are probably our longest-serving supplier and we anticipate that they will continue to be involved in the next stages of our business development."
As Martin suggests, a select group of partners have been vital to Moravia's success, particularly over the course of the last year, but so has the firm's exceptional self-sufficiency. "We rely heavily on our own tool shop, and we produce an unusually high proportion of the proprietary tooling needed to make our products," Martin remarks. "It is reflected in the fact that our products tend to be more advanced than others. It is in our DNA to push the manufacturing processes and the product itself forward."
As we inch closer to summer, with Covid-19 vaccines rolling out across the globe, Moravia remains focused on keeping its employees safe through the latter end of the pandemic. In the longer-term, Berry could see the company growing beyond the Czech Republic and into the wider world.
"Our goals have always been to fully realize the potential of our product, make the most of our sustainability leadership, and to leverage our outstanding production facility," Berry notes. "However, we are an international packaging business with more than 97 per cent of our deliveries made outside our home country, so we are open to establishing or acquiring businesses in other countries. This may be the direction we head in the next few years – applying our proven technology to existing or newly created sites in order to create more value."
Before Moravia sets its sights on new products or new sites, Martin believes it is important for the company to thank the people who kept the business stable throughout the pandemic, and allowed it to look to the future with optimism in 2021.
"I would like to pay tribute to our workforce who, despite some risks and difficulties in the operating environment, turned up to work every day, determined to keep us going," Martin proclaims. "We've not had to shut down production at any point, except the scheduled cutover days to the new ERP, and we have been able to continue with projects, maintain good agility and respond to our customers. This is all thanks to our staff; they are a credit to Moravia Cans."
Moravia Cans
Products: Innovative, lightweight, shaped, sustainable aerosol cans
www.moraviacans.cz