Picture perfect
Dedicated to the development, manufacture and marketing of advanced imaging equipment and accessories, Planmed Oy is a leader in the mammography and orthopedic imaging field
Finnish firm Planmed Oy's history dated back to the early 1970s, when its parent company, the Finnish dental manufacturer Planmeca Oy, was founded by Mr Heikki Kyöstilä. While Planmeca Oy has mainly focused its attentions on evolving into one of the leaders in the dental industry over the last four decades, the firm also made the strategic decision to broaden its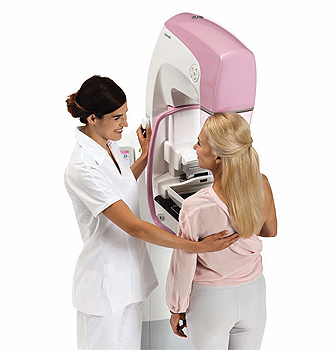 design and manufacturing activities into the medical field in the 1980s. This expansion into a new market resulted in the establishment of Planmed Oy, with the first Planmed Sophie mammography unit introduced at the 1989 RSNA meeting.
Planmed Sophie was world's first completely motorized mammography unit and was awarded an honorary mention in the prestigious Pro Finnish Design competition in 1990. Another new innovation followed in 1992, when the first mobile mammography unit Planmed Sophie Mobile was introduced. The product line was completed with Planmed Sophie Classic in 1996, which is still successfully marketed today as its trusted S-model.
Alongside these ground-breaking innovations for breast cancer screening, the company developed and patented several other novel enhancements for the Sophie product line such as Planmed Cytoguide, a biopsy needle guidance system for stereotactic breast biopsy in 1991, Twincomp compression system in 1998, and the unique MaxView Breast Positioning System, which maximises the field of view in mammography, thus enabling the detection of the smallest lesions.
The new millennium also meant transition from analogue to digital mammography, and Planmed followed the market by developing a completely new Planmed Nuance product line with two new units introduced in 2005: Direct digital Planmed Nuance and digitalready Planmed Nuance Classic. The flagship product Planmed Nuance Excel with a 24x30cm detector came one year later and won silver recognition in Medical Design Excellence Awards (MDEA) competition in 2008, and an honorary mention in Fennia Prize 2009.
The Nuance product line featured several patented novelties such as SideAccess patient positioning, TriFilter technology for the lowest possible radiation dose, and Planmed Nuance DigiGuide for digital stereotactics. Planmed also added a diagnostic workstation with computeraided detection or CAD to assist the radiologist in diagnosis. With these additions Planmed was able to provide a complete solution for every requirement when it comes to digital mammography.
Remaining innovative and willing to expand in medical imaging, the company launched a revolutionary new concept, Planmed Verity, in 2010. This product was something no-one had seen before, and raised Planmed to completely new level what comes to medical design and innovation. The product won several design awards such as Red Dot Design Award 2012 and was crowned the best in show Medical Design Excellence Awards in 2012.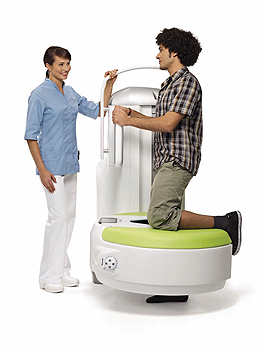 "While further developing our digital mammography products, we were also continuously searching for another foot-hold in medical imaging. At the time CBCT was becoming standard in dental imaging with Planmeca developing the first cone beam system in 2005. This caught attention of a group of Finnish radiologists and orthopedists, and they asked if we could develop something similar for them. We then reengineered the dental system and rebuilt it for the orthopedic imaging," says Juha Huttunen, Production and Material Manager at Planmed Oy.
He continues: "Our parent company is a major benefit when it comes to innovation as we share a common department, research and technology, so when we look at the market to develop future products, we pool our resources together and have a significantly more strength to innovate and go to market."
The most recent innovative development took place in 2016, when Planmed introduced the award-winning Planmed Clarity product family with Digital Breast Tomosynthesis capability. Available as a 2D full field digital mammography and a 3D digital breast tomosynthesis system, Planmed Clarity has continued the success of the company's design expertise and was recently awarded the Reddot Design Award as well as the Fennia Prize in recognition of its strong design that integrates safety, durability and exceptional ease of use.
"All of the systems that we have shipped this year have resulted in overwhelmingly positive feedback, and this is throughout all sides of the business. One thing our customers appreciate is excellent image quality, which is what we have been recognised for with these awards," says Juha. "Moreover, our products are exceptionally friendly from two perspectives, the radiographer who uses the device and the patient who is imaged."
Operating from a state-of-the-art site, where everything from machining to painting, research and development and assembly takes place, the company is not only able to ensure optimum quality to customers but also react to any requirements or changes quickly. With the mammography market growing significantly and also new opportunities showing themselves in the medical CBCT imaging, the company's ability to deliver a one-stop-shop solution is certain to hold it in good stead over the coming years, as Juha notes: "We are now in the phase where the market is replacing the first generation of digital mammography units with the second generation; looking at these older units we saw they were utilising amorphous selenium detectors, which made the products more fragile. However, in the new units we are using amorphous silicon, which gives the product more robustness and significantly decreases the cost of ownership in comparison to the prior unit.
"Meanwhile in medical CBCT we are currently looking at ENT (ear, nose and throat) imaging, which is at the same point that the dental imaging market was in 2005. We can provide ENT surgeons with products that are not only designed for their speciality but can also offer higher special resolution at a much lower radiation dose than traditional MDCT scanners," he concludes.
Planmed Oy
Products: Manufacture advanced imaging equipment and accessories