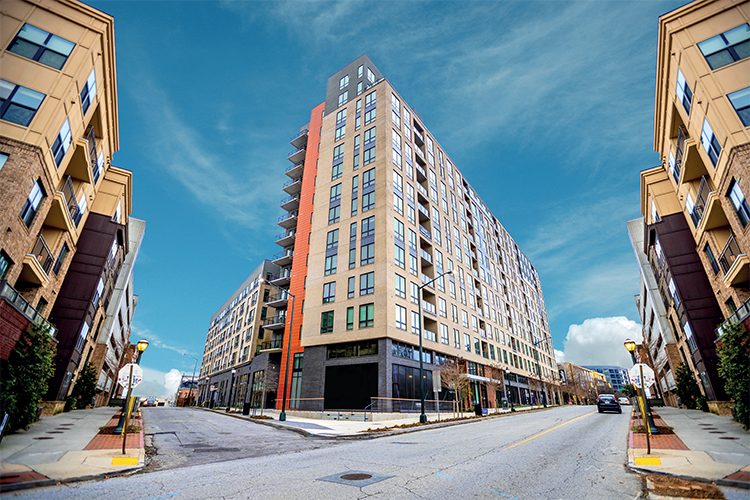 Revolutionizing the built environment
Through its proprietary digital thread, Prescient uses the power of technology to link the discrete disciplines of architectural design, engineering, manufacturing, and assembly
It was in September 2012, that three individuals – a real estate executive, an architect and structural engineer, and an angel investor – came together with a shared vision to modernize the $10 trillion construction industry, specifically the multi-family construction market which, until that time, had been dominated by wood construction. The result was the formation of Prescient.
"Our first milestone came in 2013, with the conceiving, designing and fabricating of a light gauge structural system that was then used to produce our first two buildings in an old 6000-square-foot aircraft hangar in Broomfield, Colorado," begins Prescient's Chief Executive Officer, Magued Eldaief. "The goal was simply to demonstrate that the system possessed design flexibility, and could be built faster and cheaper. After successfully proving the concept and viability of the approach, the company moved into its first plant on Downing Street in 2014, a 40,000-square-foot plant and office featuring the first automated processes and systems mock-up for customers to view."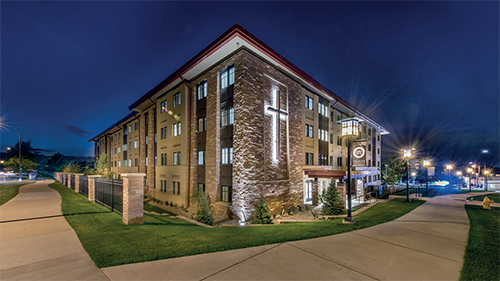 At that time, the Prescient system was re-engineered and new equipment made it possible to simply assemble the components of the system. In 2015, Prescient's Unified Truss Construction Framing System received an evaluation report (ESR-3745) from ICC Evaluation Service (ICC-ES), providing evidence that the panelized, cold-rolled, light-gauge framing system met code requirements. "Later that year," Magued continues, "we moved to a 120,000-square-foot headquarters and manufacturing complex in Denver with ten acres of outdoor storage space. The expansion was driven by the growing demand for the Prescient System. Our second manufacturing facility was opened in July 2017 in North Carolina to serve east coast markets. Then, in 2019, we entered the California market with our seismic system."
As Magued goes on to tell Manufacturing Today, it is Prescient's belief that nobody before it has truly figured out how to integrate software and hardware with a single digital thread. "Compared to our competitors, we believe our integrated business model, process, and finished buildings in 21 states set us apart and can aid in gaining greater traction in the coming years. Today, developing a project is a challenge and herding all of the different stakeholders to move the project forward is difficult. Some of our competitors share an approach which is to fully integrate the development and construction, acting as the developer, manufacturer, and installer. Unfortunately, this leads to capital constraints between investing in project development versus technology and product investment. We tested the vertically integrated model, but we concluded the right formula is to scale our software and manufacturing to drive product adoption. The key is to focus on optimized design and automated manufacturing to lower product cost with our digital thread to enable that whole process from design to site assembly."
System benefits
Magued continues: "The evolution of our technology and capabilities all stem from listening to our clients and having a continuous improvement mindset to figure out how to turn customer ideas into reality. As an example, one of the best features of our system is an integrated stair system that can be installed as the building goes up, driving site productivity for all trades and safety, not to mention reduced overall cost. For this innovation, it took us a little less than a year to solve the hardware engineering and to build the software to enable it for our digital thread. A major achievement given the complexities involved and the integration required."
Facilitating the manufacture of the company's products are its production facilities, which consist of four cells that make up the four key components of its structural system. "The equipment that is used in these facilities would be typically found in an automotive manufacturing plant, such as welding robots and laser cutting machines," Magued details. "Our proprietary software applications allow us to design and engineer a building with our kit of light gauge parts which generates a BIM model that can in turn produce an accurate Bill of Material (BOM) with outputs that provide accurate cost, time, and measurement details. Our drawings are up to 65 percent faster than traditional approaches and provide greater accuracy from a structural and cost standpoint. We then translate the design and the specific BOM to the factory floor and use our digital thread to sequence the manufacturing of components and provide specific instruction for every manufacturing cell, with specific instructions for each made to order component."
In addition to the above, Prescient is also able to call upon the expertise of its employees. "Our people and the culture that they share are fundamental to our success," Magued enthuses. "Creating a successful company culture starts with believing in your product and the difference that it is making to the industry. All our employees are super proud of what we have built, what we are delivering, and the future of the company. Our teams are motivated by the challenge of disrupting an industry that is extremely reluctant to change and innovate."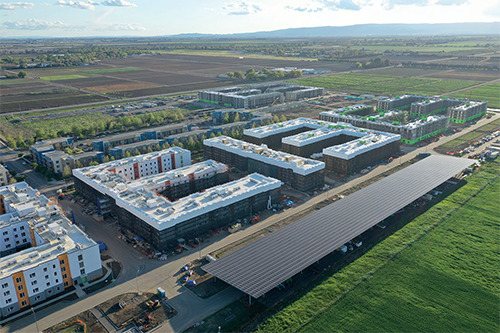 Today, the company focuses much of its efforts on multi-family buildings such as apartments, hotels, senior living, and student housing. Essentially, it can construct any building with similar replicable, stackable units, with its value proposition being its rapid design integration, manufacturing, and assembly.
"Our panelized approach to manufacturing offers more flexibility on design and allows for larger scale projects to be done efficiently, such as the 1.2 million-square-foot student housing project we completed last year at UC Davis in California," Magued highlights. "As a result, we can reduce costs and drive greater profit to all stakeholders compared to other modular constructors. Further, all our manufacturing is based on cells for the main structural components which allow us to scale rapidly in different markets We have built projects as small as 40,000-square-feet and as big as 1.3 million-square-feet. In terms of height, our tallest building is 17 stories, and our limitation is building code versus structural performance.
"To date, we have built over 72 buildings and more than 12 million-square-feet of projects. Many of those are complex from a design standpoint and require close coordination with all stakeholders. Most of our recent projects where we have demonstrated all the benefits of the system involved getting in early at the concept stage and working with clients at what we call rapid prototyping, where we are leveraging our proprietary software to quickly analyse different building designs simultaneously for structural engineering, cost and required square footage to make a proforma pencil for the owner."
As we go on to discover from Magued, there is also an important sustainability element to Prescient's work. "Our materials consist of 90 percent recycled steel. We don't use any steel is sourced entirely from US steel mills. Additionally, our approach reduces waste as every component is made to order, with minor cuttings at our manufacturing plants being recycled. The only waste we produce is the plastic strapping for the component bundles sent to job sites. We only use one dumpster for an entire project. We also focus on reducing time wasted by workers at installation sites, such as the time spent looking for materials, tools, etc. to minimize that carbon footprint."
Moving forward, the company has a scaling model that is targeting its focus on several US States that value Prescient's product and business model, and involves working with a set of customers that will give it repeat business. "We don't want to be everything to everyone," Magued states. "We develop local and regional relationships and focus solely on multi-family. To enable that scaling, we have to be singularly focused on product and delivery cost, and that requires continuous innovation in design, manufacturing and assembly.
"We currently represent one percent of the 300 million-square-feet a year built in the multi-family market. We believe that we can double or triple adoption in the coming years with more construction in the US being offsite."
Prescient
www.prescientco.com
Services: Digital design-build system