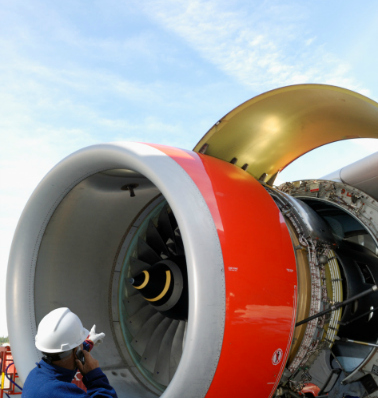 VT Mobile Aerospace Engineering
As commanding general of the U.S. Army Materiel Command, Gen. John Coburn (Ret.) oversaw one of the largest commands in the Army, directly responsible for activities ranging from acquisition to research and development, program management, and contracting for the Army with an annual operating budget of more than $39 billion and operations in more than 28 countries. Today, as chairman and CEO of Vision Technologies Systems Inc. (VT Systems) and VT Mobile Aerospace Engineering (VT MAE), his purview is somewhat smaller but his responsibilities are no less critical for the numerous aviation customers it serves.
For more than a quarter-century, VT MAE has concentrated on keeping aircraft in the skies through a comprehensive suite of maintenance and modification services. The company has performed conversions to aircraft for customers ranging from FedEx to the Royal New Zealand Air Force, but no matter whether their aircraft carries freight or passengers, the expectations they have for VT MAE are high. "They define quality in a number of ways, not the least of which is reliability," Coburn says. "When we return an aircraft to them, they are placing them back into their fleets, whether that be passenger revenue service or cargo transport. It is of the utmost importance that once an aircraft has been serviced at VT MAE, it requires no additional unplanned maintenance, or out-of-service event. That is the quality our customers demand, and that is the reliability we pride ourselves on."
VT MAE's focus has always been on creating value for its customers no matter what type of maintenance or modification services they require, and thanks to their strong capabilities, extensive services and skilled people it has, VT MAE continues to lead the way in the aerospace sector.
Full Service
One of VT MAE's greatest strengths is the depth and breadth of services it offers, and that is made possible thanks to its state-of-the-art facilities. Located at the Mobile Downtown Airport's Brookley Aeroplex, VT MAE's facilities include approximately 900,000 square feet of hangar space, support shops and ramp space, with dedicated buildings for engineering, material warehousing and training as well as an environmentally controlled engine storage facility. With its nine large hangars, VT MAE is capable of accommodating eight wide-body and 10 narrow-body aircraft at the same time, which is unique for MROs worldwide.
Within those facilities, VT MAE provides extensive maintenance services that include structural repairs. "Our structural capabilities and superb track record in performing major structural repairs and modifications – such as winglet installation, pylon modification, floor beam repair, corrosion control, wing and fuselage skin replacement, and reconstruction of damaged structures – are well-recognized in the industry," Coburn says. "We are often called by our customers to perform field repairs of aircraft."
VT MAE's extensive capabilities allow it to provide comprehensive maintenance service to an airline, through what the company calls its Total Support Services program. This program delivers customized services in a maintenance-by-the-hour price structure and can include a combination of services such as line and base maintenance, maintenance planning, technical services, and/or technical data management.
Major Modifications
The other side of the coin when it comes to VT MAE's comprehensive services is the company's modification services. "Complementing our maintenance services are our equally impressive modification capabilities," Coburn says. "Over our 20-year history, we have successfully completed numerous modifications, including those designed in-house, as well as those developed by our customers and service partners."
Coburn adds that VT MAE's ability to design modifications in-house sets it apart from its competitors. "We have the unique ability to design and develop engineering solutions and then perform the modifications here in our Mobile facilities," he says. "These may range from simple modifications such as refreshing the aircraft cabin or upgrading the in-flight entertainment system to complex passenger-to-freighter conversions."
Most recently, VT MAE introduced its 757-200 Special Freighter Supplemental Type Certificate (STC) modification program to convert aircraft for cargo. "Our team of design engineers and Designated Engineering Representatives has successfully developed variants of the initial STC to suit any customer's requirements," Coburn says. "Beyond the engineering department and certification of the prototype, we have the flexibility to ramp up production of the aircraft by adding lines of modification at our sister companies.
"VT MAE's customers have the added assurance that we are here to support our designs and modifications for the life of the design, being a financially stable MRO with the backing of a large, worldwide parent company," Coburn adds.
Flying High
VT MAE's track record speaks for itself, Coburn says, and as long as the company continues to focus on doing the right thing for its customers, it should continue to be a powerhouse in the industry.
"What sets us apart is the quality of our people, which is reflected in the reliability of product after leaving our facility," Coburn says. "With more than 4,000-plus aircraft redelivered back into service by VT MAE, we have never had a major quality escape or event. We have fully embraced our mission statement of 'We Keep Aircraft Flying Safely.'"