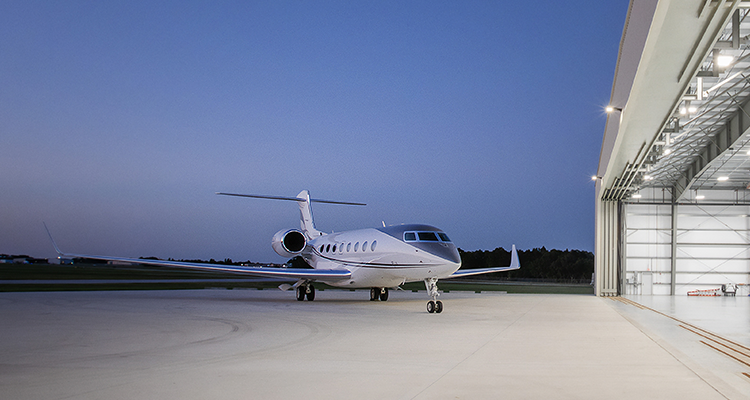 With an exceptional company culture, ambitious developments are unfolding at ACI Building Systems
ACI Building Systems (ACI) celebrates its 32nd anniversary this year. Since 1991, the company has experienced remarkable growth, expanding from 10,000 to over 270,000 square feet. "Throughout this journey," begins Tim Davis, Vice President of Sales, "we've always maintained a mindset of continuous improvement and expansion. Whether through building expansions, acquiring new equipment, or implementing new certification and safety programs, we've consistently positioned ourselves for growth and increased market share."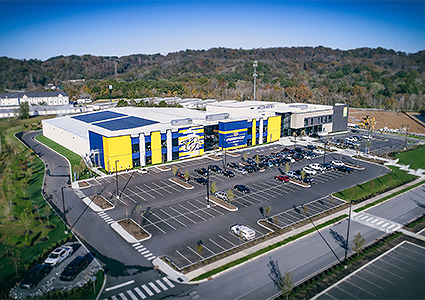 According to Tim, the company's product line stands out as one of the most diverse in the industry. "Tracy Moore, in our components division, produces ten panel profiles and 15 various cold form profiles available in red or grey primer, as well as a G-90 galvanized finish. However, what truly sets us apart is the remarkable capability of our fab shop, led by Terry Wright. Terry and his team can fabricate structures with exceptional versatility, ranging from a clear span frame of 250 feet to a barndominium of 25 feet, or even buildings up to a 100-foot eave height, or to as low as ten feet. Our fab shop's ability to achieve such impressive feats is what makes us truly stand out."
ACI's attention to employees highlights the importance the business places on its people. So much so that ACI takes the time to recognize a significant milestone each month: the work anniversaries of its team members. "We understand that ACI is not just about buildings; it's about the people who contribute their dedication and expertise, whether they've been with us for one year or over three decades," he says.
Furthermore, ACI's distinctive selling point actually lies in its employees. Whether they are in entry-level positions or top management roles, every person is greatly valued. "Each member of our team is dedicated to surpassing customer expectations, making a commitment to deliver exceptional service at all levels of the organization. Our sales team stands tall, bolstered by the support of over 200 employees. With confidence, we assert our ability to construct not only what our industry demands, but also to venture beyond its boundaries."
As ACI approaches its second-year milestone since it partnered with ACT in Australia to introduce cold form building systems, the business has paved the way for promoting accelerated buildings under their own brand. "Our distributors now have complete access to our pricing systems, streamlining the entire process from pricing to order placement, which can now be accomplished within an impressive 15-to-20 minutes," Tim explains. "Once we receive an order, swift processing ensures delivery within three-to-four weeks.
"We're actively searching for new distributors to join the Accelerated Team. David Alan and Stevie Adams, the faces behind our Accelerated Building Systems, are eager to introduce you to our innovative solutions."
In discussing recent projects, Tim shares that at the start of 2023, the team was filled with pride as it successfully completed the delivery of a 150-ton project to a prominent global company on the East Coast. "This company specializes in producing a range of eco-friendly products, including biodegradable straws, dining utensils, plastic bags, and tableware. What makes these products even more remarkable is that they are crafted from renewable calcium carbonate sourced from ocean floor mining.
"Our estimating manager, Scott Forsyth, played a pivotal role in spearheading this project. Leading his team through the design-build process, Scott ensured the project's success by providing Tekla drawings that meticulously addressed all critical dimension requirements necessary for a smooth and elaborate manufacturing process. This unwavering attention to detail sets our estimating team apart as one of the finest in the industry," he says.
Product innovation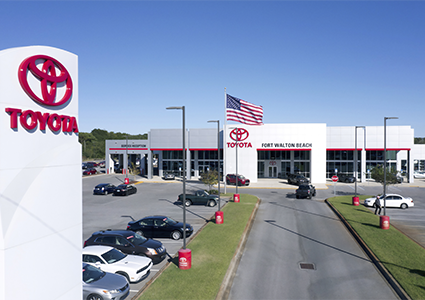 In addition to this project, the team is thrilled about the upcoming launch of the new concealed fastener panel, which is set to take place in the coming weeks. This achievement has been the result of a remarkable team effort involving sales, engineering, drafting, manufacturing, maintenance, marketing, customer service, and purchasing. "Over the course of the last eight months, we have collectively worked on developing these panels.
"At the forefront of the project was Keith Shedd, our Chief Engineer, who ensured that the panels successfully passed all testing requirements. Jeremy Cedotal, the Manufacturing Manager, conducted a nationwide search for a roll former that could seamlessly integrate with our existing equipment. During the testing phase, Keith Moore, our Maintenance Manager, diligently fine-tuned the roll former to achieve a flawless panel.
"Marty Tolbert, our Purchasing Manager, played a vital role by understanding the panel's specific requirements and ensuring a smooth procurement process. He simply asked what gauge and color were needed and when they were required. Meanwhile, Brian Cluck, in Product Development, took charge of generating installation details. It's truly been a collaborative effort, and we can't wait to introduce this exceptional concealed fastener panel to the market. Get ready! We're preparing to unveil another new panel soon!" Tim expresses
Driving progress
Furthermore, the business successfully launched a significant building expansion under the leadership of Richelle Franks, VP of Operations, increasing its total square footage to over 300,000. "While this expansion is of great importance, our most significant investment remains in our employees. In our Human Resources department, Brandi Surrette works diligently to recruit talented individuals from our local community and schools. We believe in fostering a strong team that drives our success and positively impacts the community we serve.
"In addition to Phil's invaluable support, our Drafting Manager, Jennifer Jackson, plays a crucial role in ensuring that we meet our three-to-four-week delivery timeline. She meticulously reviews the details and schedules the production in our shop, ensuring efficiency and timely completion. Together, this dedicated team is driving our progress in the cold formed building industry."
For Tim, who celebrates his 45th anniversary in the industry, there has never been a more exciting time. "I consider myself truly fortunate to have been a part of this incredible field, particularly with ACI, for the past 16 years. The secret to such longevity is finding joy in what you do; for me, most days, I relish planning my workday and eagerly rise at 4 am. If you find yourself dreading work, it might be time to explore other professions or learn more about the opportunities ACI has to offer. While we may not be flawless, I can assure you that fair treatment and opportunities to excel await you here."
Tim then brings the discussion to a close on the topic of the future. "Although we have a five-year plan in place, the business is designed to enable us to seize unknown opportunities that may arise in the future.
Our focus is on establishing the foundation for the new digital age, incorporating AI technology and beyond. Under the leadership of Jamie Johnson, our IT department is diligently setting up the framework that will ensure ACI stays at the forefront of innovation."
Finally, Tim acknowledges that under the guidance of Rob Mutersbaugh, the company's President and CEO, the past two and a half years have proven to be the most rewarding in ACI's history. He notes that Rob's leadership has empowered the team, resulting in a contagious sense of confidence that spreads throughout the entire organization. Manufacturing Today looks forward to seeing how the next few years unfold for the building systems business.