Omaha Steel Castings Co.
---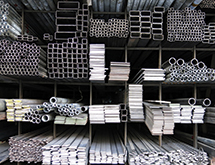 Omaha Steel Castings is in the midst of constructing a new state-of-the-art foundry that will improve its productivity through the use of advanced technology and the implementation of many lean manufacturing processes. "Everything we've done with the plant is lean process," Executive Vice President of Sales and Customer Service Phil Teggart said in a statement. "We can outperform everyone." 
Construction on the new $17.5 million, 130,000-square-foot plant began in September 2012 and is expected to be completed in August. The new foundry is located in Wahoo, Neb., which is just 30 miles from Omaha Steel Castings' long-time site in Omaha. The facility is expected to double production and increase employment to at least 250, according to the company.
---