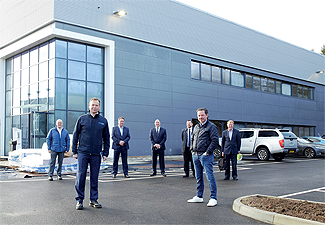 The agreement will enable the DMC to offer end-to-end component development and production for companies operating at the vanguard of aerospace, space, motorsport and automotive. Combining the best in additive and subtractive manufacturing, alongside comprehensive engineering support and secure supply chains, the partnership is set to redefine UK manufacturing.
With AS9100 certification, Produmax brings a wealth of experience from working with leading, global aerospace companies. As part of the partnership, it will operate a satellite site at the DMC, including extensive machining and inspection services supported by engineering expertise from its UK headquarters. Capable of providing full inspection reports, including Production Part Approval Process (PPAP), it will support DMC's extensive engineering talent and suite of leading-edge polymer and metal additive manufacturing solutions.
Kieron Salter, Chief Executive Officer at the DMC, commented: "The partnership between the Digital Manufacturing Centre and Produmax signifies the coming together of two experienced teams and industry players, both investing in disruptive technology and the future of British manufacturing. The facility itself will be unique and a pioneer for many connected engineering and production technologies, but it is our key partnerships with highly regarded companies like Produmax that will help to fulfil the DMC's true potential."
Partnership renewal


Leading energy management, fuel supply, and sustainability company, World Kinect Energy Services, has renewed its long-term relationship with one of the world's largest suppliers of films solutions for packaging, Klöckner Pentaplast (kp).
The new contract follows a long-term business relationship that has seen kp achieve significant operational benefits, through World Kinect Energy Services' established knowledge of the international energy market.
World Kinect Energy Services will continue to provide the company cost reporting, cost management, procurement, and portfolio management services to 19 countries including Germany, US, and Brazil.
Richard Harradine, Group Procurement Director at kp, said: "We have a long-term, trusted and reliable relationship with the team at World Kinect Energy Services supported by a strong, stable and knowledgeable locally based Key Account Management team.
"With World Kinect Energy Services, we are provided with a monthly report of the total energy spend and forecasts across all sites, allowing us to monitor and make informed decisions with their experts on our energy management."
Terry Cogan, vice president, World Kinect Energy Services, said: "Being able to secure and continue our established relationship with the Klöckner Pentaplast is a perfect example of our ability to deliver solutions globally for our clients. Our ethos at World Kinect Energy Services is about building long-term relationships with our clients, this allows us to deliver trusted and tailored energy advice."
Remote control solution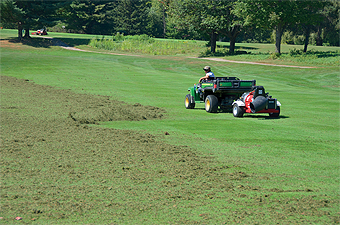 Tele Radio has provided Panther remote control solutions for multiple functions on the Buffalo Turbine debris / leaf blower range. The concept was delivered to Springville, New York-based Buffalo Turbine, which manufactures a complete line of debris blowers; dust and odor control systems; and vector control products.
Tele Radio has been a long-time provider of remote operative concepts to Buffalo Turbine and in this instance, it met a requirement for remote changing of nozzle direction and control of the throttle on the blower's engine. The permanently-installed system will be used on multiple products in the range and can be retrofitted to older models already in the field. One model in particular is using two nozzles that Tele Radio had to integrate controls onto in order to manipulate each separately.
Buffalo Turbine's catalogue of blower products – tow-behind, PTO, hydraulic, front-mounted, electric, and V10 – is widely applied in settings as diverse as golf courses, poultry farms, roadsides, solar farms, and demolition sites. Highway departments, landscapers, demolition contractors, and paving firms are among those to have the manufacturer on speed-dial. All future orders will be delivered to the customer base with the new Tele Radio system, as standard.
Driving innovation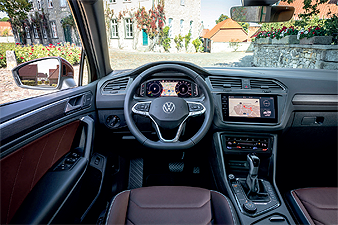 Volkswagen has invested in the world's only full color, multi-material 3D printing technology from Stratasys to enhance its prototyping capabilities and open up new opportunities within automotive design. Following the installation of two PolyJet Technology™- based Stratasys J850™ 3D Printers, the Volkswagen Pre-Series-Center is 3D printing a wide range of ultra-realistic prototypes for both interior and exterior applications.
Commenting on the deal, Peter Bartels, head of the Volkswagen Pre-Series-Center, said: "Volkswagen has always put innovation at the heart of everything it does, in order to develop vehicles that excite our customers and make them proud to own. To achieve this, it is essential we provide our design teams with the latest cutting-edge technologies to unleash their creativity and enable them to set the standard in automotive design. The recent addition of the J850 3D Printers offers us additional capabilities that strengthen our 3D printing operations and allow us to further optimize our design process."
The J850 provides Volkswagen the unique ability to produce full-color prototypes in up to seven different materials varying in rigidity, flexibility, opaqueness, and transparency – all in a single print. This saves significant time and costs over traditional multi-step design processes such as part assembly and painting.
For vehicle interiors, the Volkswagen Pre-Series-Center team is also 3D printing parts with different textured surfaces – from fabric and leather to wood. Furthermore, the use of an advanced transparent material called VeroUltraClear allows the team to replicate the clarity of glass.
Additive manufacturing expansion

Jellypipe – the international 3D printing on-line ecosystem – can now offer an exciting new large scale 3D printing service through its platform.
The principle behind Jellypipe is very simple, but is made possible by some extremely complex and intricate software, which is the engine that makes using the platform so intuitive and rewarding commercially for all parts of the 3D printing ecosystem. Users of Jellypipe can easily access a huge resource of knowledge, advice, and consultation to ensure that the correct materials, 3D printing technology, and finishing is selected, and then receive quotes from the most extensive network of 3D printing service providers based on speed of delivery or lowest cost.
Just joining the ecosystem is Plastech Additive Manufacturing (www.pi-am.co.uk) based in Norwich, UK. Plastech AM uses 'The Box' 3D printing equipment from Swedish vendor BLB Industries on behalf of its clients. The company uses a Box Medium system producing high-end, large-scale parts, and boasting a build envelope of 1500 x 1500 x 1500 mm.
Scott Colman, Jellypipe Sales Manager for the UK and Ireland comments: "The BLB Box technology that Plastech offers it is a first for Jellypipe as this is the first truly large scale technology that we have introduced, and by so doing the platform can cater for parts and products that would until now have been too big to manufacture via 3D printing."