From an iron foundry to a global technology supplier
Having grown from a small foundry to a globally leading technology group, ANDRITZ represents a trusted supplier of production technology and support services across several industry sectors
Employing circa 25,500 employees across more than 250 sites globally, ANDRITZ AG has its origins as an iron foundry that was established in 1852 by the Hungarian entrepreneur Josef Körösi in Andritz, a suburb of the city of Graz. During the course of a history spanning more than 160 years, the company has quickly grown by developing a diverse production programme that includes large capital goods (such as boilers, metals rolling and stamping lines, pumps, centrifuges, water turbines, etc.), individual equipment (such as filters, presses, pellet mills, etc.), and a complete line of automation systems. While the market has, on occasion, presented significant challenges, ANDRITZ has continued to grow at an annual compound rate of about 14 per cent per year since the year 2000 and adapt to the needs of its clients.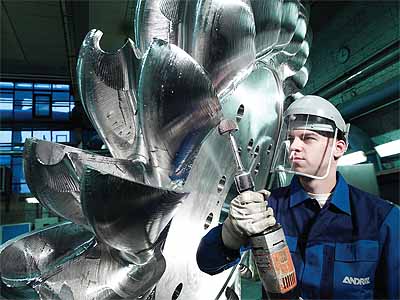 "During the early 1900s, ANDRITZ experienced a lot of ups and downs due to the World Wars and the Great Depression," elaborates Humbert Köfler, a Member of ANDRITZ's Executive Board. "However, following the Second World War the business experienced a period of continuous growth, primarily as a licensee of Escher 21Wyss Group of Switzerland. This included the manufacture of water turbines and paper machines for certain markets."
In 1987, the Frankfurt investment company, AGIV acquired a majority stake in ANDRITZ and began to change the strategic direction of the company from being a licensee for other equipment manufacturers to developing its own proprietary products. AGIV later sold its shareholding in ANDRITZ to a consortium of investment companies and the Custos private foundation, established by Wolfgang Leitner, who is now President and CEO of ANDRITZ.
Today ANDRITZ is a globally leading supplier of plants, equipment and services within four main business sectors: hydropower stations; the pulp and paper industry; metalworking and steel applications; and solid/liquid separation for municipal and industrial processes.
"In terms of revenue, Pulp & Paper is currently the largest business area, representing around 35 per cent of the business," Köfler explains. "Hydropower has a very similar revenue profile. Within the Pulp & Paper global market, ANDRITZ are a full-line supplier of systems for the production of pulp (chemical, mechanical, and recycled fibre). The company also supplies machines for the production of tissue, board, and paper. In addition, ANDRITZ delivers boilers and gasifiers for energy generation and for chemical recovery. ANDRITZ are market leaders in this area. Within the Hydropower market, ANDRITZ are also market leaders in the provision of hydro-mechanical equipment for hydropower plants including turbines and generators.
"The third largest business area for the company is the Metals industry, which today incorporates around 25 per cent of the business," Köfler continues. "With the acquisition of the German Schuler Group during 2013, ANDRITZ became world leaders in metal pressing, stamping, and forming. This capability is mainly applied to the automotive industry but is also delivered to other areas including rail and forging shops as well.
"The final area of the business is Separation, where ANDRITZ maintains a broad portfolio comprising a variety of solid/liquid separation and thermal drying solutions. Although the company is not presently a global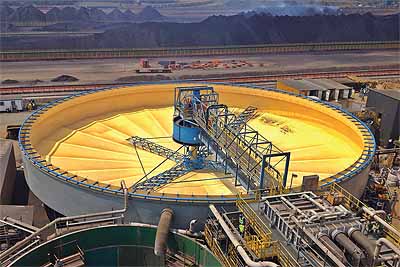 market leader in these markets, it does have one of the industry's largest portfolios of equipment for the food industry, mining, chemicals, petrochemicals, and other segments. Another group within this business area produces systems and equipment for animal feed production, biomass pelleting, and other applications," Köfler says.
Despite the volatile nature of the global manufacturing market ANDRITZ has continued to expand, with about 50 per cent of its growth coming organically and the rest coming from acquisitions. "We have successfully concluded more than 60 acquisitions and we are always looking for complementary product lines – ANDRITZ never acquires a competitor," Köfler says. "For example, our first acquisition during the 1990s was Sprout-Bauer, a producer of systems for mechanical pulping. We built upon this with a string of acquisitions, including Ahlstrom Machinery in 2000, which helped us become full-line supplier to the Pulp & Paper industry. Over the following years, we acquired several companies within the hydropower segment, which allowed ANDRITZ to become a leader in this business area. All of the markets in which ANDRITZ is present continue to enjoy some level of growth. We are not dependent on a few clients, although we do have several very large projects a year. Our customers are all the major players in the Pulp &  Paper industry. Within China, where we have been very successful, we focus on the 'A-customers', representing around 60 per cent of the market, so that we work mostly with the major players within each industry."
With a strong product portfolio and a proven history of growth, ANDRITZ maintains a strong market position and during 2016 will seek to further its presence and continue to grow within its chosen market sectors. "The efforts of the company for the future will be to continue to focus on the development of new technology through research and development. Although the market in China is currently a concern, in the mid-term ANDRITZ does not intend to change its strategy and will continue to work to maintain the growth of the business," Köfler concludes. "Organically the company invests in R&D to find new solutions for customers. That said, we look opportunistically for potential acquisitions. ANDRITZ has a good level of liquidity, and a good cash position, which allows us to be basically independent from banks and to capitalize on interesting opportunities to broaden our portfolio."
ANDRITZ
Products: Leading global supplier of plants, equipment and services