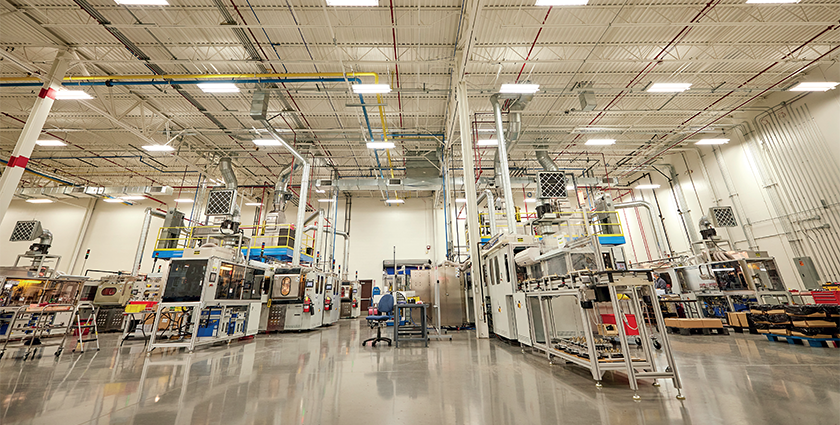 Aluminum, again and again
As a global leader in anodized aluminum, Anomatic is making strides following achieving EcoVadis Gold Status by pioneering new approaches to the development of fully recyclable packaging components
Founded in 1965, Anomatic has come a long way since it began as a provider of anodizing services to the beauty packaging sector. From there, they added metal stamping in 2000, built a complete greenfield facility in China in 2007 and new headquarters in New Albany, Ohio, in 2011 along with a state-of-the-art tooling center in Naugatuck, Connecticut and rounding out their five locations, is an injection molding plant in Blacklick, OH.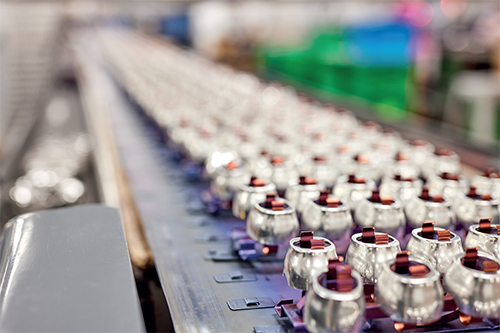 Today, Anomatic's service offering encompasses tooling design and development, metal stamping, anodizing, injection molding, decorating, assembly, and metallization. As Damien Dossin, President & CEO at Anomatic explains, we are a "one-stop-shop" for beauty packaging, focused primarily on skin care, personal care, and fragrance closures.
"Our metal stamping sees us take aluminum in strip form, drawing the aluminum utilizing carbide tooling, which is built at our Tooling Center of Excellence, to its desired form ensuring a cosmetic finish within very precise tolerances," Damien explains. "From there our proprietary anodizing system carries components through a series of steps to yield the customer's desired finish ranging from matte to satin to high gloss. The component is then anodized, which by definition is the electro-chemical oxidation of aluminum. This introduces the desired custom color, followed by treatments to seal, protect and prepare the component for downstream steps like decoration to assembly, which marries the anodized component to another part. Assembled parts come in a wide range of shapes, sizes and functionality used for beauty and personal care products. In doing so, Anomatic optimizes its anodizing and stamping capacity, which is the largest in North America, at 1.5 billion parts per year in stamping, and 2.5 billion parts in anodizing," Damien confirms. "Added to that, we assure supply continuity by having multiple sites performing the same processes allowing us to run uninterrupted."
The most recent addition to Anomatic's footprint came in 2019, with the acquisition of an injection molding facility in Blacklick, OH – its third in the Columbus metropolitan area. As Damien explains, this enabled Anomatic to provide a clear vision to the market by integrating all manufacturing processes to drive future growth and do what they do best: Design. Manufacture. Finish.
"Typically, we buy a lot of plastic sub-components and assemble them to our metal parts," he states. "Our customers asked us to add plastic molding to unluck the benefits of responsiveness, quality control and pricing. This allows our customers to purchase a finished product directly from us, rather than engaging two suppliers with two development lead times and the complexity of managing multiple components."
Not only is the Blacklick acquisition confirmation of Anomatic's commitment to service and quality, but it also underlines the company's willingness to work more closely with their customers to better meet their needs for the future. "We have strong relationships with major brands," Damien insists. "We work closely with them to plan how best to improve or expand our capacity to better meet their needs.
Another example is adding more automation to deliver greater consistency, output, and price competitiveness."
One particular area of focus for Anomatic is sustainability. By earning the EcoVadis Gold Rating in 2021, the company has taken significant steps to improve its environmental credentials, in line with a burgeoning industry-wide trend. "It's a topic at the forefront of every conversation we have with our customers," Damien reflects. "We are already a manufacturer of recyclable aluminum packaging but have now developed PCR aluminum-based products using at least 60 percent recycled content with full lifecycle traceability."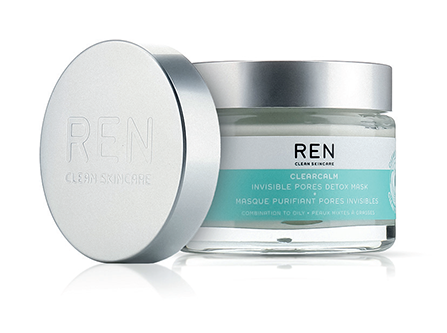 Damien is very optimistic about the future, and Anomatic is already back to pre-Covid revenues and volumes, even though the sector was deeply impacted by the pandemic, requiring the company to streamline its operations. "We are back to 2019 levels and the lesson we took from that was to not to put all our eggs in one basket. We are targeting the acquisition of new business while also servicing our existing customers, to achieve a diversified portfolio."
Similarly, Anomatic places a strong emphasis on long term supplier relationships. "Our suppliers are essential to us, especially our aluminum suppliers, because it's such a significant part of what we do," Damien indicates. "We collaborate regularly with them, to ensure our supply, and to maintain an ecosystem in which we can team up on product development."
Turning to 2022 and beyond, Anomatic is focused on growing its business with its current customers and adding a few high potential clients. "My strategy is to continue doing what we do well and get further up the value chain with our customers, rather than expand into categories or areas that we've never explored before," Damien concludes. "We are focused on doing things better, and continuing to hone our skills in the areas we already have proven expertise."
Anomatic
www.anomatic.com
Products: Anodized aluminium and metallized components and packaging