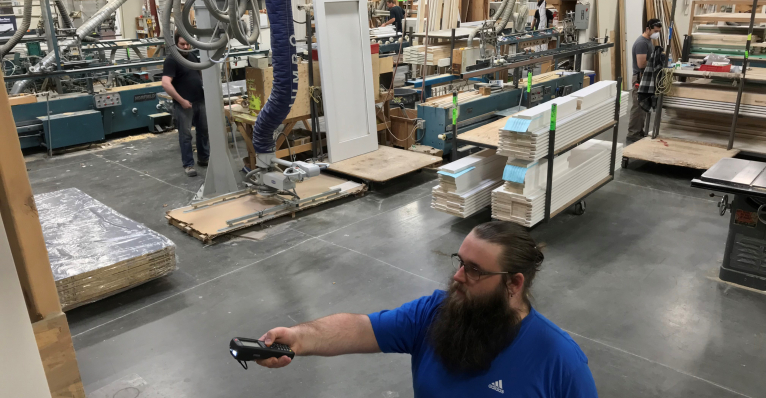 When implementing an ERP system, some providers can leave customers feeling bitter due to the end cost and the length of installation. But Aquilon Software strives to make the experience nice and easy. "A positive customer experience is critical to our success, and we ensure that each and every customer is satisfied with our product and service," CEO Philip Patton declares.
Vancouver, British Columbia-based Aquilon offers end-to-end, easy-to-use software for small and medium-sized businesses that covers all aspects of their financial, supply chain and manufacturing operations. A longtime veteran of the industry, Patton co-founded Aquilon in 1999 with CTO Greg Condon.
At the time, it was an ERP consulting company for distributing and manufacturing firms. But in 2013, "We started development of our own ERP system called 'Aquilon,' or 'AQ,'" he recalls, adding that the company acquired the IP for a mid-market, UNIX-based product and used this base to create AQ.
The IP had a strong customer base of large users and was proven to have a deep functionality, "which is better and easier than starting with a clean sheet," Patton says. "We have re-engineered the product over the last four years to make it faster to implement, easier to use and to run on Windows servers exclusively."
Aquilon also offers a fully functional CRM, which all firms need today, he asserts. "All manufacturers and distributors need to work closely with their customers and suppliers to develop great relationships," Patton says.
The Best Value
Today, Aquilon serves a customer base of small manufacturers, configure-and-assemble-to-order businesses, and wholesale distributors. "Our target market is the largest base of businesses in North America, or the world, that are growing and need a functional and affordable product that will scale with them as they grow," Patton says.
These clients also need a product that allows them to avoid the expenses and risks of changing ERP systems for a long time. "We believe our product gives SMBs the best value for the buck at the market today," he says.
It also provides SMBs with operational control and visibility in their business performance. "[Some] examples are our management dashboard with drill down, our 360-degree inquiries and our user-defined data queries," Patton says.
Exceptionally Competitive
Customers sometimes overlook the total costs of an ERP system, which include buying and licensing software as well as implementation. This can make the final cost "a nasty surprise," Patton says.
By contrast, Aquilon's pricing is "exceptionally competitive, at a price a small business can afford," he says, noting that the product also has many features "available in more expensive, mid-tier ERP system."
The company also strives to make implementation easy through its "FAST" system, which gets customers up and running quickly, and on budget. "FAST consists of tools to import master data, opening balances and history, as well as a series of 'wizards' that guide the customer through the integration of the product so that it gives them the results/output that they are looking for," he says.
FAST also provides tools that maintain the quality and sanity of the customers' data. These include "round tripping data," where data is exported, cleaned up and returned to the system, as well as key data conversion and merge tools that ensure the data is clean and meaningful over time, he says.
Good Times
Patton has more than 30 years' experience in selling and implementing ERP systems. He started his long career when he qualified as a chartered accountant with Ernst & Whinney in South Africa.
After moving to Canada in 1986, Patton helped establish Syspro and later joined Manugistics, which is now part of the JDA Group. At the company, he served as a senior business consultant of supply chain and worked on large projects for companies such as Mitsubishi, Fujitsu, Del Monte Food Inc. and 20th Century Fox.
He also joined Sauder Industries where he was CIO for more than 12 years, giving him invaluable experience on both sides of the table. "I have seen huge changes in both the products available and the adoption of integrated systems," he says, adding that he has participated in APICS for 30 years. "For the last two years, I was president of the local APICS chapter and have been on the board for more than 10 years."
Patton is proud of how Aquilon brings small businesses a fully functional manufacturing product that they can afford. "We are right between the low-impact packages and high-impact packages," he says.
Small businesses, he notes, are positioned to grow in today's economy and encouraged to take advantage of the good times by improving their software. "It's critical to their survival in today's market that they invest in technology to become not only more efficient, but also to improve customer service which fuels their growth," he says.
He sees a strong future for Aquilon, which will keep moving forward and following the latest trends. "The market is consistently changing and new techno fixes are arriving on the scene on a regular basis," he says. "Not all of these new technologies or ideas stick, so we have to be careful not to go down a dead end."
Although the economy is strong, "We all know that eventually the good times will turn on us and we will be faced with a slow down or a recession," Patton admits. "If small businesses already have their business systems in place, they will be positioned to weather a slowdown. Now is the time to invest in new and improved business systems."