Arlington Industries Group
Driving innovation
By providing world-class products and services, and embracing diversity in its workforce, Arlington Industries Group delivers consistent value and innovation to its global customers
For UK headquartered company Arlington Industries Group,the story truly began in December 2013. It was then that the Group was formed following the acquisition of automotive business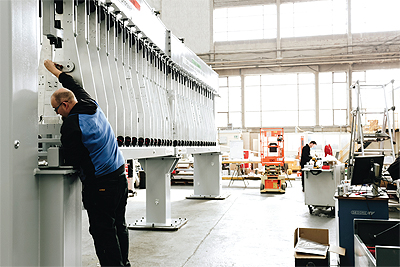 Remploy Limited and of the aerospace group AIM Engineering Limited. In the years following, Arlington Industries Group would continue to expand through a number of targeted acquisitions, including Aerotech Design Consultants Limited in 2014,DPE Automotive Ltd in 2015,and North West Precision Limited and EDV UK Ltd in 2016.
The result of these efforts is an entity that integrates supply chains across the aerospace and automotive markets to deliver efficiencies to global OEMs. It does this through its 17 sites, nine of which are in the UK, but also operations in France, Slovakia, Germany,Turkey, India, China and the United States, through which it employs a diverse workforce of over 1500 men and women. Collectively, the Group today provides a vast range of products and services, such as design, manufacture, welding, pressings, coatings, assembly, metrology, maintenance and logistics.
"Since day one, we have had two fundamental goals that we have wanted to achieve, the first being to increase our customer base and the second to move towards more sophisticated assembly of parts. By successfully meeting these aims we would be able to transform ourselves into true supply chain consolidators," begins Arlington Industries Group CEO, Mark Franckel. "Prior to our acquisition of Remploy that business did not manufacture a single item itself, and as has become apparent in recent years, automotive companies are more in need of supply chain integrators than ever before, what with parts becoming increasingly complex and order volumes hitting record highs. More specifically, these companies want to work with those who can both assemble said parts and ship them to line side, which is exactly what we do."
In the meantime, the Group's aerospace activities also continue to go from strength to strength."What began with the making of heavy fixtures for wings has since moved into smaller, higher volume parts such as cutting tools and fasteners,"Mark continues."We have also recently appointed a new CEO into the business to run our aerospace operations and realise our strategy for providing supply chain consolidation services to the big global industry players.Having already won several major orders, we are now focusing on the continued adaptation of our business model so as to meet the requirements of our customers as much as possible."
Today, the Group is steadily closing in on its target of having a 50/50 balance between the number of parts and products it manufacturers and assembles in-house, and those that it buys in."One of our largest investments in recent months has been the purchase and expansion of a dedicated press shop in Newton Aycliffe," Mark explains."From here we will be supplying painted, welded assemblies, and to do this we have not only installed new presses themselves, as well as automated robot welders, but also spent considerable capital to raise the roof of the building and dig two new pits so that we can meet increased demand.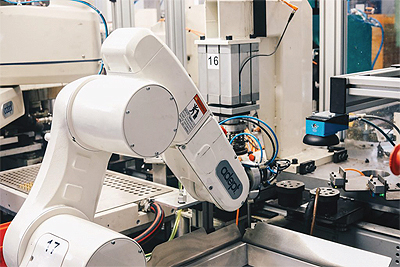 "This is just one example of the ways in which the Group is growing every day. It is clear to us that what our customers want is to be able to place a global order with a single, trusted supplier, where possible, and tell them where to ship it. Ultimately, what they want is consistency, the highest level of quality, and the right component at the right price, and it is this demand that we consider our driver. Our model of module assembler with integrated manufacturing is innovative in the industry.Our vision is to establish a local module assembly in every major country in the world, to support the global OEMs."
While the Group has become known for supply chain integration, it also takes tremendous pride in its ability to integrate a diverse workforce within its ranks, one which continues the legacy created by Remploy."Remploy became well known for successfully integrating a high number of disabled workers into its operations, thus transforming lives through sustainable employment, and this is something we were determined to carry forward," Mark states."Together with ex-service men and women, who we have also focused on bringing into the business, these individuals take responsibility for the making of parts and components, often from the point when we start making them right through to the end of life, and are a vital ingredient in what makes the quality of our products so high."
Such has been the success of its diverse workforce to date that the Group is taking its business model overseas, specifically to the new, purpose-built facility that it is constructing in Nitra, Slovakia, to support the activities of one of its core customers, Jaguar Land Rover (JLR). "JLR have committed to making cars in three places, the UK, China and Slovakia, and with our remit to manufacturer and assemble to line side it makes sense that we are following our customer in order to have a presence beside them," Mark enthuses. "Our Slovakia facility will also utilise the skills of disabled workers, working alongside the latest technology. While there is an undoubted feel-good factor about what we are doing as an employer, it is important to remember that we recruit our employees for no other reason than the fact that we believe it is great business, and we believe that this will again prove the case in Slovakia."
The evidence clearly points to the fact that Mark and his team are very much focused on their customers and where they want their parts, and based on recent developments this will continue to be something of great importance. "We have won two major global contracts, one of which Groupwill see us tasked with delivering parts to a major automotive player in the United States, so we will be spending much of the rest of 2018 working to plug the gaps we have there and establish a presence in the marketplace," he reveals. "We are also in the process of setting up our own wholly owned manufacturing business in China, and will retain a focus on identifying further product based acquisitions in the future.
"Last, but certainly not least, one of our major goals is to IPO the Group. We have a planned timeframe to do this in September 2019, and this will be an IPO designed to raise cash and grow, taking the business to the next level of its development, and we expect it to be something that is very attractive indeed to potential investors."
Arlington Industries Group
Services: Automotive and aerospace supply chain integration