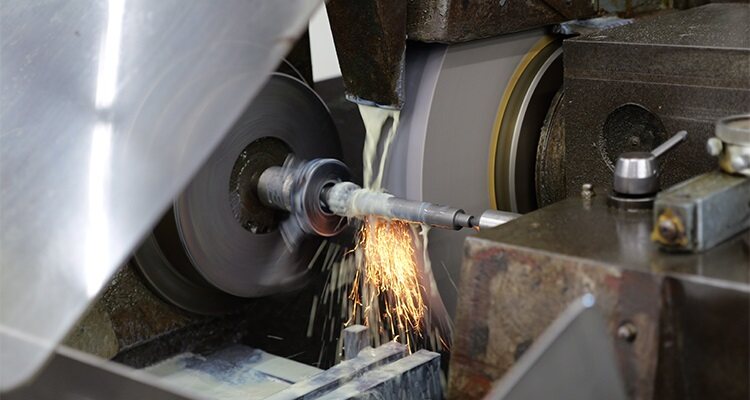 As MIC Group turns 60, the enterprise is looking to diversify its reach 
Sixty years ago, MIC Group (MIC) was founded in Houston, Texas, before moving to Brenham the following decade. Between its extensive machining capabilities, and strong entrepreneurial spirit, the business caught the attention of John B Poindexter and Co in the early nineties, who proceeded to acquire the organization and further bolster its position within the industry.
"I'd say that the majority of our history has been centered around our work in the oil and gas industry," opens Adam Hoeker, President. "We initially rose to fame for being capable of taking on challenging components where others failed, by providing high-precision solutions with incredibly tight tolerances. Today, MIC still holds this sterling reputation, which has only increased over time as we've vertically integrated to manage electromechanical assembly processes that complement our precision parts manufacturing segment."
Adam's key mission in taking on the presidential role is to diversify MIC's primary customer base. Regardless of the business' longstanding history within the oil and gas sector, it hasn't been entirely immune to the fluctuations that the turbulent market has experienced over the years.
"At present, I believe the aerospace and defense industries are not only the most suitable for us to enter, but also stand to complement our capabilities, and quality-minded focus the best. There's going to be a certain level of reinvestment required, but we have a very willing parent company that has stood by us for over 30 years and is always willing to spend money against demonstrated performances. This strong, trusting relationship is another one of MIC's USPs, as we're independently owned and wholly supported.
"Furthermore," he continues, "the aerospace and defense markets will allow us to leverage our electromechanical assembly capabilities to an even greater degree. Through our vertical integration, we're able to offer our clients a turnkey service; we house a full engineering department and can provide engineering assistance as well as the production of all components, and a global sourcing network. Among all of this, MIC is the perfect solution for those looking to re-shore their work and service providers to a domestic organization.
"We're best described as a precision parts contract manufacturer, but we're not just your typical lathe, or mill shop. We can produce components that range from half an inch up to 12 feet in length, and are able to offer everything in house, when most of our competitors would have to outsource certain processes. We even offer electro-beam welding, which is unique within the industry, and just another level of differentiation that MIC customers get to utilize."
To further develop its offering, the business has recently been investing heavily in high-end measuring equipment. This will allow MIC to take its quality control to the next level and enhance its shift into Swiss machining towards the end of the year, which will open it up to even more opportunities and different markets.
"We're still investigating 3D printing," Adam adds. "We've purchased the equipment to 3D print with plastics and plastic resins, which we'll be bringing in house in the next quarter. The metal-based 3D printing processes are in sight. Moving into the metal side will enable us to offer shorter-term prototyping."
The organization proudly lists safety, quality, integrity, ethical behavior, customer satisfaction, and social responsibility as its core values. Upholding this array of ethics is just one part of Adam's position.
"Safety and quality come first and foremost," he explains. "Just yesterday [at time of writing] we held a town hall to roll out a new set of principles, which, again, drive the sheer importance of every member of our workforce going home in as many pieces as they arrived. I really can't emphasize enough how much importance we place upon these first two points. As long as you focus on providing the right level of quality and delivery in the safest manner possible, a lot of other factors take care of themselves.
"When considering our core values as a whole, they speak perfectly to the company's mission. In terms of people and community, we've recently instated an HR specialist to focus on our internal and external community and careers that we offer our employees. If you want to build a successful business, you have to create an inviting environment that people want to be a part of for the long term.
"You don't just get a job with MIC, you become a part of our community for many years. We have a lot of employees who have been with us for 20 or more years, and to maintain that you must invest in your staff. When it comes to someone in say their 20s or 30s who's just starting out, we offer them a progressive career with milestones and benchmarks to be hit. To facilitate their meeting these targets, we invest time and money into their skillset so they can have more opportunities in the future.
"I think foundationally," Adam concludes, "that my background is perfectly positioned to lead MIC onto even greater success. I believe that no matter what your managerial expertise may include, it's no good if you don't have a thorough understanding of what happens on the shop floor, and how you deal with the day-to-day issues as they present themselves.
"Looking ahead, I'd like to see MIC as a $125 million to $150 million globally diversified enterprise by 2030. Vertically integrated, with our electromechanical capabilities standing as our backbone, and perhaps having acquired a few more businesses on the way. We will continue to look for new processes and product lines that we can leverage our expertise against, on the path to a very bright future."