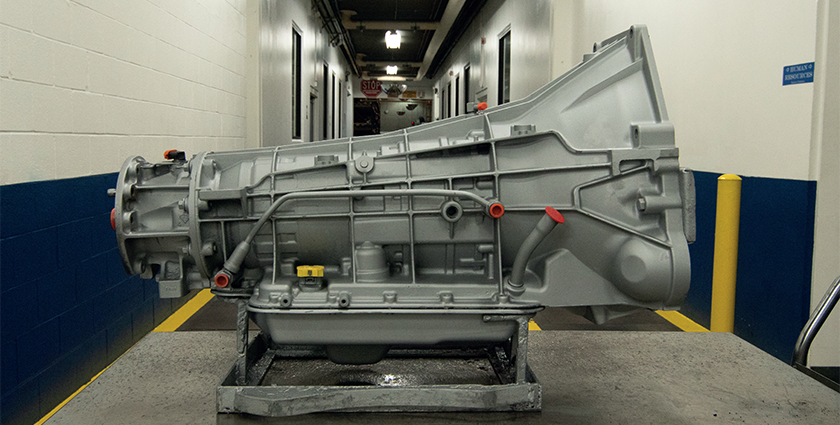 The remanufacturer of choice
The go-to partner for blue-chip automakers, ATC Drivetrain, discusses the important rise of electric vehicles, and its strategy for becoming power-supply agnostic
At 84 years old, few businesses have the experience of ATC Drivetrain (ATC). The largest independent Original Equipment Supplier (OES) remanufacturer in the world, the company leads the way in the production of 'like-new' automotive powertrains and drivetrains for internal combustion engines and electric-powered vehicles. It's a process that reduces both the amount of waste material and the expense of warranty fulfillment, resulting in elevated environmental standards, higher customer profits, and lower costs for consumers.
The remanufacturing process refers to rebuilding a product to the specifications of the original manufactured product, using a combination of reused, repaired, and new parts. "We take every incoming assembly, whether it is an engine, a transmission or battery pack, down to the base level components," explains George Kostopoulos, Vice President of Global Sales & Marketing at ATC. "We completely disassemble it, inspect each part, clean and reassemble, replacing any components necessary with new parts. Our objective is to reuse and recycle as much as possible within the process while still achieving current OEM standards and specifications."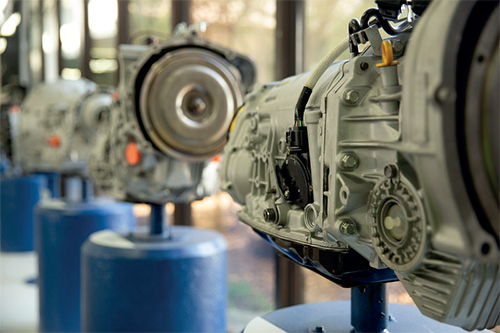 As a specialist in OEM service, ATC is the remanufacturer of choice for a number of blue-chip automakers, incorporating the latest designs to deliver enhanced performance products. "OEMs need to continue to support their customers' aging vehicles that are outside the normal warranty period," George confirms. "This is where ATC can support and reliably convert new or used inventory into the products that will keep their branded vehicles on the road even though the needed components have long-since ceased production."
ATC prides itself on returning a better-quality transmission to its customers than the one it receives. To achieve these high standards, the company undertakes an extensive testing process of each component and sub-component, including valve-testing, pump-testing, and defect detection, all to OEM specifications. "We're not satisfied with reduced performance," says Al Victoria, Vice President of Engineering & Quality at ATC. "Our remanufactured parts must perform at or better than the exact same standards as brand-new parts. If not, they don't pass."
As an international brand, ATC boasts 13 facilities around the world, including one in China, five in the UK, and the remaining locations in the US, along with the company headquarters. Among these is the company's newly opened facility in Knoxville, Tennessee. An $8 million investment, it's set to create more than 250 jobs over the next five years.
"We're very excited about the new facility in Tennessee," George admits. "While the factory will initially allow for an increased capacity to support our transmission customers' growing demands, we expect to leverage its proximity to the Electrification Corridor being developed in that region and introduce EV recycling in the near future. Being located within the region will allow us to support these customers more responsibly and effectively."
The opening of the Knoxville facility is yet another step in ATC's long-term pivot towards EVs. It follows the announcement, in April 2022, of the company's acquisition of UK-based Treharne Automotive Engineering, a specialist in EV battery lifecycle management. That same month, ATC also announced the opening of a new lab at its Oklahoma City facility, complete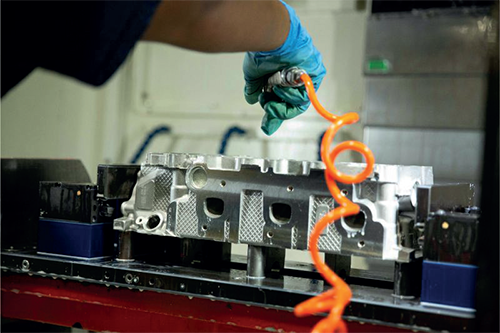 with remanufacturing capabilities for EV systems.
"Four years ago, we recognized that the industry was evolving toward electrification as automakers began making announcements detailing their long-term EV strategies," George reflects. "While we continued to enhance our business supporting internal combustion engines and transmissions, we initiated our plans to establish the competencies and capabilities to remanufacture batteries and drives for EV components."
Since then, ATC has pursued a simple strategy: to be agnostic when it comes to the vehicle power supply. "Our goal is to support our customers' needs for remanufactured components regardless of powertrain, anywhere in the world," George insists. "Our acquisition of Treharne and others, combined with our established foundation, has us very well-positioned at the forefront of EV vehicle remanufacturing. Building upon our extensive knowledge of EV testing processes and tool development, in addition to our remanufacturing experience, ATC is uniquely positioned to offer EV batteries for second-use or second-life applications from our state-of-the-art facilities.
"We are only beginning to identify the potential for second-life applications of EV batteries." George goes on. "Used Battery modules that may not have the capacity for an electric vehicle could still have years of valuable life in another application, such as an energy storage system. Alternatively, when it can no longer be used, the module can be recycled, extracting the black mass and reusing it to produce new battery cells, rather than requiring the generation of more raw materials. It is new territory, and it's exciting to build innovative opportunities to support our customers, the end consumers, as well as, the circular economy, at the same time."
"Electrification requires a high level of investment, including converting our skillset," Al adds. "Our recent acquisitions have helped to deliver this. In particular, the team at Treharne has innovated ways to store and recycle batteries for second use cases, so it was a significant oppor tunity to work together and grow our capabilities as one."
It's been a difficult couple of years throughout automotive and manufacturing, as the initial disruption gave way to supply chain delays and extensive lead times. But despite the difficulties, ATC continued to operate with a reduced workforce.
"There are a lot of sub-components that go into a transmission," George comments. "If we are missing one part, we can't build. Navigating supply chain disruptions and sourcing parts was a major challenge, made even more difficult by the incredible demand we were experiencing. The reduced availability of new vehicles, driven partly by the chip shortage, forced more drivers and fleet managers to spend money to keep their existing vehicles running longer than they normally would. We needed to ramp up production to meet that incremental demand."
"At the same time, it's no secret that the industry as a whole is in need of more people," George continues. "The main lesson we have learned is that we need to remain flexible in our solutions and how we implement them. This helps us to better react to unforeseen impacts on our business."
Turning to the future, ATC continues to expand its footprint internationally to pursue its vision to be the global par tner of choice for remanufacturing solutions. "In everything we do, we ask if it will help us to achiev e this vision while allowing us to maintain our corporate values, " George emphasizes.
"Short term, we're focusing on integrating the companies we've recently acquired, with a view to continuing the growth of our electrification business and capabilities," Al concludes. "Our customers are looking for solutions for EVs when it comes to ser vice. It's our responsibility to ensure we have the capability to deliver those solutions."
ATC Drivetrain
https://atcdrivetrain.com
Services: Powertrain and Drivetrain remanufacturing