Birmingham Powder Coatings
A lasting impression
With over four decades of industry experience, Birmingham Powder Coatings is widely acknowledged as one of the leading applicators of quality architectural powder coatings
The history of Birmingham Powder Coatings (BPC) can be traced back to 1975 when the company was founded as a powder coating company working on British Army barracks bed frames, which were required in black as standard issue and in beige for use in desert environments. The company was originally founded by the Metal Treatments group to apply phosphate and powder coatings to steel and its client base quickly grew from military applications to include clients producing hospital equipment, cars and vans. Today BPC works and operates as part of the wider Tomburn Group and manages a 45,000 sq ft. factory that is situated at the centre of the UK's extensive motorway network.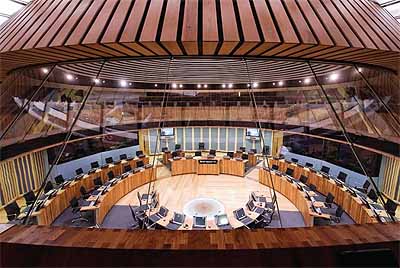 Over the years the company has provided expert coating services to clients within the automotive industry including Ford, Land Rover and British Leyland, prior to moving into the field of architectural powder coatings. Here BPC has developed a growing reputation for added value activities such as the assembly of solar shading modules, taping of coated profiles and logistics. "The main activities of BPC are now based around the architectural sector and the company currently produces work for most of the large system companies and fabricators in the UK," elaborates Chairman, David Hepburn. "Throughout the business, steel presently accounts for approximately five per cent of BPC's current turnover."
By operating as part of the wider Tomburn group, BPC is able to ensure that it is on-hand to provide comprehensive coating services to clients throughout the UK and equipped with the very latest, modern coating solutions. Tomburn Limited manages two UK divisions comprised of Birmingham Powder Coatings and LBL Finishers, as well as a further subsidiary in the Czech Republic. The company's strong international presence is complemented by a dedicated and experienced workforce, which enables BPC and the wider Tomburn business to command an enviable position within the architectural coatings sector. "The company's equipment in each of its locations is similar, but not identical. This allows us to service a variety of market sectors as well as to service across the whole of the UK. From our three locations we can provide coating solutions to a broad customer base, which gives the company the best opportunity to remain busy in what can be a volatile market place," David says.
"We are also lucky to have a very strong workforce, many of whom have worked for us for a great number of years. We have experts within the business that cover every discipline in the coatings industry, which helps us to provide solutions to our customers' unique problems – sometimes even before the work arrives with us," he adds. "We work very hard to ensure that we understand our clients' requirements and deliver the appropriate level of service to them. Our experience within the industry has enabled us to build strong relationships with customers, resulting in significant repeat business."
During its history BPC has completed several high-profile projects by providing coatings to important public buildings including Alder Hey Children's Hospital, Oxfordshire's Diamond Synchrotron, Chiswick Park, the Birmingham Library and London's Embassy Gardens development, as well as to plots S7 and S8, which form the residential element of the International Quarter development in Stratford, East London. This success is replicated throughout the wider Tomburn Group with international projects completed in Disneyland, Hong Kong; Sizewell 'B' Power Station, Suffolk; the Brooklyn Art Museum, New York; and the Princess Juliana Airport located in the Caribbean. Through these projects both BPC and the Group have developed a leading and trusted international reputation for quality and lasting reliability. "Indeed, the Second Severn Crossing bridge was painted by Tomburn some 20 years ago and still retains its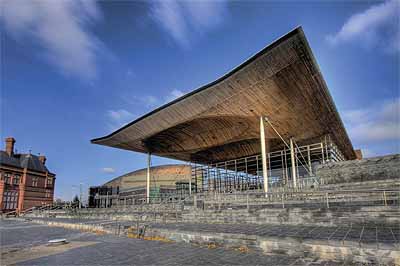 original paintwork in excellent condition today," David observes.
To further enable the company to deliver the very latest coating solutions, BPC is currently in the process of completing a significant investment into its Stirchley, Birmingham coating facility that will add new lines to its existing capability. "BPC is about to complete a new coating line as well as new pre-treatment line, in addition to its existing three other powder coating lines. These are comprised of a polyamide thermal break machine, a taping line and a large shot blasting facility, as well as the space and capacity to build and assemble components for our clients," David explains. "It has been a difficult task to try and build a new pre-treatment and coating line whilst continuing to service our customers using our existing plant, but we have accomplished this and the refurbishment is almost complete. Once finished it will enable us to improve our already consistent deliveries to our customers. We pride ourselves on our flexibility and forward thinking and our new pre-treatment line has been built to accommodate the necessary changes to chrome free pre-treatment that by law, must be implemented by September 2017."
As the company readies itself for the completion of its new pre-treatment line and facility refurbishment, BPC will also continue to focus on developing its staff and guiding the business through an uncertain market. A key strategy for the business will be to strengthen its leading edge and exclusivity in the market by further increasing its capabilities while expanding its portfolio of completed projects. "We have an excellent training and quality team who continually train and assess our staff. We firmly believe in allowing staff to grow within the organisation and have many examples of members of staff who have joined us at base level and now work in senior management positions," David concludes. "The market has been challenging and will continue to be so as the construction industry comes to terms with the effect of the decision to leave the European Union. However, we are confident that the market will settle down and adjust in a relatively short time. As we move forward our ability to stay competitive and keep our quality and delivery services on track willremain of paramount importance to us. Many of our customers are now friends and it is the development of these relationships that will enable BPC to continue to develop and thrive."
Birmingham Powder Coatings
Products: Leading applicators of quality architectural powder coatings