By combining two successful companies, HarcoSemco is doubling down its efforts to prove the sky is the limit
Merged in 2014, HarcoSemco is an integration of two industry leading suppliers to aerospace manufacturers: Harco Laboratories and Semco Instruments. The former achieved great success in innovating advanced manufacturing techniques in the design and fabrication of resistance temperature detectors, thermocouple probes and harnesses, speed and pressure sensors, and also interconnect cable-harness assemblies. The latter, on the other hand, carved out a strong reputation supplying the commercial, business, military jet, rotor, and spacecraft markets for seven decades. In total, Semco has shipped more than 70,000 parts worldwide, consisting of cable harnesses, thermocouple sensors, speed sensors, and aerospace heaters.
Exemplary team
Together, the pair make HarcoSemco a leading aerospace manufacturing company providing custom thermocouple, cable harness, and sensor solutions. Supporting the overall business are two state-of-the-art facilities. One is located in Branford, Connecticut, and measures around 50,000 square feet in size – just enough to house HarcoSemco's engineering design division, FAA/EASA repair station, customer support personnel, while also primarily assisting its sensors production business.
The other is based in Nogales, Mexico. Although half the size, coming in at about 25,000 square feet, the Mexico facility is fundamental to HarcoSemco's harness business. However, it is also responsible for the production of some high-volume sensor products, which are built there in-house. Owned and operated by the company, the smaller facility still boasts its own manufacturing, engineering, and quality support divisions.
As we approach the end of the year, there is never a better time to reflect on the months that have since come and gone, bringing with them myriad challenges and rewards in varying quantities. "I am most proud of our team and their resolve in maintaining customer communications, which has, as a result, driven manufacturing deadlines regardless of consistent supply chain volatility," recalls Brian Urbach, Vice President, Sales & Marketing at HarcoSemco. "They have worked tirelessly to enable us to achieve our 2022 goals – all despite the many hurdles we have faced, which I find truly inspiring. It is their dedication to this company and the products we make that helps us to grow year-on-year.
"Like many companies, we were unable to escape the impacts of the so-called Great Resignation," he goes on. "As the industry transitioned to a fully remote employment model, we remained on-site to address customer and employee needs quickly and effectively. These unbureaucratic face-to-face interactions remain a core principle at HarcoSemco. While this affected us early in the pandemic, we implemented several programs to attract and retain top talent; for instance, we brought in a limited hybrid work-from-home model for select positions, offered a more competitive pay structure, and expanded employee recognition awards.
"Our people are the most important part of the business reiterates Ryan Elliott, who serves as President at HarcoSemco. "The dedication from our team is truly impressive as we push ourselves to new heights in terms of sales and volume of orders. We are highly selective in the hiring process, not only looking for the skills needed for the specific job opening, but also how that interviewee might be an accurate cultural fit for the company. Also tied into that, of course, is their potential for future promotions. In a year of labor shortages, we have managed to pull through. Our goal is to hire honest, intelligent, and driven individuals who can contribute meaningfully today and long into the future."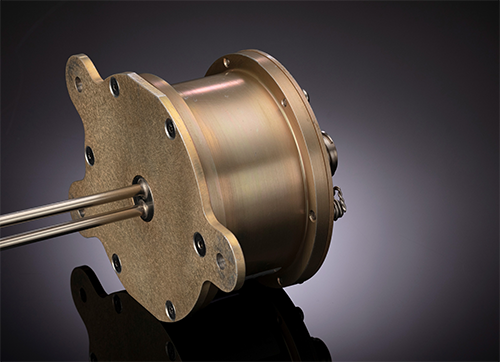 On top of a shortage of skilled labor and talent retention, manufacturers also had to fiercely grapple with supply chain shortages and elongated lead times. "We are continuously evaluating supplier lead times and costs in this 'new normal' period," notes Brian. "We have hired considerably in the department and implemented new Key Performance Indicators (KPIs) to ensure we have material on-time to meet our customers' needs."
Ryan similarly attests to the importance of supplier relationships when faced with supply chain uncertainty. "Our suppliers can make or break our commitments to customers and end users," he asserts. "We treat every supplier relationship as a partnership, and our supply chain team works hard day in and day out to maintain a true partnership.
"Like many manufacturing companies across the world, we have had to overcome supply shortages and rising prices," he adds. "However, owing to our open communication with our suppliers and customers, we have not found an issue too hard to work through."
For many companies, innovation is a goal. For HarcoSemco, however, it is a standard. The products offered are broad and seek to break new ground in the sensor market, including smart temperature sensing devices like thermocouples, outside air temperature sensors, total air temperature sensors, and resistance temperature detectors, as well as speed, flow, proximity, and pressure sensors.
Bespoke capabilities
On the harness side of the business, HarcoSemco makes products in three main forms: rigid, flexible, and dynamic, depending on each customer's unique application. But what makes HarcoSemco stand out in an ultra-competitive manufacturing field? For Ryan, the answer is two-fold.
"Firstly, we pride ourselves on what we call our E2E – or Engineer-to-Engineer – Connection," he expounds. "Now, more than ever, we are focused on driving built-to-specification and custom solutions for our customers through direct connection between the engineers at both of our facilities.
"Second, from a purely design perspective, our dynamic harnesses are something we are truly proud of," Ryan continues. "These harnesses are specially designed to work in areas of the aircraft that must articulate. For example, the de-ice harness on a helicopter rotor. Through proprietary design processes we are able to create a harness that can work in extremely harsh and dynamic environments, while offering the same reliability and functionality that our customers have known for decades."
"With HarcoSemco, there is no multi-chain path to getting answers to your questions or offering up design solution ideas," adds Brian. "Our core design engineering team is always one phone call away – and so is our Vice President of Engineering, for that matter – should you ever run into a challenge the team cannot resolve on their own. This agile approach to our business has helped us grow over the years and has given our customers true peace of mind; they know we will work hard to solve their biggest challenges."
Over the last few years, HarcoSemco has heavily invested in dedicated research and development processes to further develop its growing range of customized Micro Electro-Mechanical (MEMs) system pressure sensing elements. "We are excited about this endeavour because it offers us the ability to supply high-performing, high temperature pressure transducers to our customers," says Brian.
"In five years, we expect to be developing new sensing and harness technologies to solve novel challenges introduced by a rapidly changing aerospace market," Ryan concludes. "Whether in space or with an application such as Electric Vertical Take-off and Landing (eVTOL) aircraft, we are excited to see what will come next, and by partnering with our customers every step of the way on innovative solutions, we can all rest assured: the future is bright for HarcoSemco."