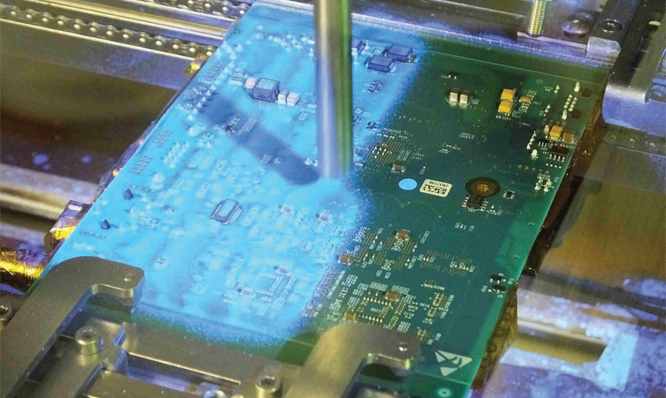 Best of British
Through continuous investment and a pride in delivering a UK level of quality to its customers, Chemigraphic Ltd is at the forefront of electromechanical integration and product support for OEMs.
At the forefront of electronics services provision, Sussex based electromechanical integrator Chemigraphic Ltd is a renowned specialist in the design, development and manufacture of PCB assembly, box build and system integration for industries including communications, advanced simulation, medical technology and defence and security. Able to offer a solution that supports an OEM's complete product lifecycle from a basic prototype and NPI service through to a repair, spares and warranty management programme, Chemigraphic is able to meet its customers' precise needs and specifications. Today operating out of a state-of-the-art 50,000 square foot factory, the company is proud to deliver the best of British when it comes to premium quality, fit-for-purpose products; a pride that stems from more than four decades of experience and expertise.
Elaborating on Chemigraphic's history, Stephen Perkins, CEO of Chemigraphic Ltd begins: "The company originally began as a family business and traded profitably over the years under family ownership until 2010 when the owners decided to retire and sold the business. New investors and a new management team was brought in and we have been running the business since 2010 under that guise. Although we have continued to maintain the family's legacy, we have also invested in a more functional and formal management structure to ensure we can support existing customer need and develop new business as well. Alongside this development, we have invested more than £3 million in the factory, both in terms of expanding capacity and capability, particularly with regards to automation."
By acknowledging that investment is a crucial part of staying ahead of the game, the ISO 9001, ISO 13485, ISO 14001 and ISO 22301 accredited Chemigraphic is not only capable of delivering highly competitive electronic product build outsourcing services to OEMs, both in the UK and abroad, but can also deliver a turnkey service that includes shipping to the OEM's end customer if that is a solution that the OEM wants Chemigraphic to deliver. "Some companies in our sector specialise in populating printer circuit boards with components and that is also part of the service we offer; in fact, it is an area we have invested in heavily to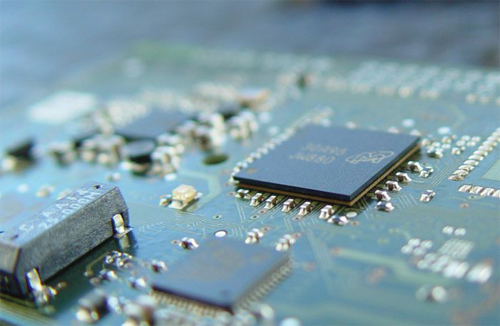 ensure we are doing this as efficiently as possible. However, we have also invested in being able to offer the full box build, rack assembly and system integration services to our customers, which means we can take the populated circuit board and start wiring it into harnesses, chassis or racks; for some companies we build the PCB into the end product on behalf of the OEM customer.  For example, we have a customer that does no manufacturing whatsoever and instead focuses on R&D, product marketing and external sales whilst outsourcing the manufacturing and product support operations to Chemigraphic."
In more detail, Chemigraphic split its investment into two areas, capacity and automation, as Stephen notes: "Following investment, we now have a 50,000 square foot capacity in the UK. Meanwhile, in terms of automation, I think we are one of the first UK, if not European, based electromechanical integrators to invest in an intelligent storage management system which automates the kitting process for our surface mount lines." By automating this process the company is able to feed its machines with materials faster and has increased the speed and efficiency for changeovers. "The stock management, selection and material placing processes are now entirely automated which means we can compete effectively with eastern European or far eastern competitors for this element of our offer."
This forward thinking approach to automation and expanding capacity has served Chemigraphic well, with the company enjoying an average of ten per cent sales growth year-on-year since 2010. In addition to these vital investments, Chemigraphic maintains a competitive edge thanks to its 150 strong team of operators and engineers who can offer customers the best value through excellence in electronic design for manufacture and procurement solutions. Indeed, the range of engineers, software specialists and technicians within Chemigraphic are trained to the latest revision of IPC-A-610 and IPC/WHMA-A-620, utilising J.STD-001, meaning they have the skills and experience to meet any specialist request, which will be delivered on budget and to schedule. Working in close co-operation with clients throughout the development process, the company ensures total customer satisfaction.
Clearly not a company to rest on its laurels, Chemigraphic has further strengthened its capabilities with the introduction of two types of services recently. "The first service is selective solder, which means we are automating what is currently a manual task using software to direct the soldering process; this development has already enhanced our service and quality levels. Alongside that development, we have brought conformal coating in-house, which is a form of protection that is suitable for customers who want their products to go into rugged environments. It is a fully automated solution that again uses software to automate the coating process; it enables a faster flow through of volume for the customer and maintains high levels of quality in that area of the factory."
Following five years of major developments, the future looks increasingly positive for Chemigraphic as it seeks new opportunities to further advance its offer to OEMs and enhance its capabilities in order to maintain a competitive edge. "Although our strategy is centred around meeting the current and future needs of our existing customer base, we are also looking to acquire similar UK based businesses within our sector. There are quite a few businesses out there that aren't at the same scale as Chemigraphic but may have strong customer relationships or a product that we find interesting and could benefit from the investments that we have made in our own processes over the last five years. There are a lot of exciting things happening within this sector as products require electronic control systems more than ever and being able to provide and build the required technology or find innovative solutions to complex problems within the business-to-business market, and from a UK base, is a truly exciting place to be," concludes Stephen.
Chemgraphic Ltd
Products: PCB assembly, system integration, product lifecycle support
Sites: Sussex, UK