Delta-T Corp. made a big splash in 1984 when it launched its business by introducing the molecular sieve dehydration unit (MSDU) to the ethanol industry. The company explains the MSDU replaced the usage of benzene – a carcinogen – as an agent in the removal of the last 5 percent of water from fuel-grade ethanol. Delta-T stresses the MSDU's significance by noting that no fuel-grade ethanol plant has been built in North America without a MSDU since 1992.
The company started out with the MSDU, but has since maintained a dedication to innovation by striving to bring the most sophisticated equipment, controls and technology to its customers in the fuel, beverage, industrial and pharmaceutical markets. "Delta-T is a proven technology provider of custom-designed [systems for] fuel ethanol, beverage and high-purity alcohol," the company says. "Our clients range from global energy corporations to local farmer-owned companies and span five continents.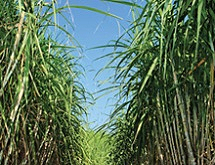 "Key innovations include the industry standard MSDU technology, zero-process water discharge de­signs, superior purification technologies and [the industry's] lowest water consumption. Delta-T plants have been among the first in processing multiple grains as feedstock, beverage and industrial grade alcohol production, selecting destination plant locations, and integrating super-heated steam drying and front-end corn fractionation technology."
More than 40 ethanol plants use Delta-T technology, the company says, producing more than 1.5 billion gallons per year. "Our design and research objectives match those of developers and operating production facilities," it says. "We strive to increase a plant's energy efficiency and reduce its environmental footprint and operating costs."
Designing Perfection
Based in Williamsburg, Va., Delta-T says it provides a full suite of services to help improve, retrofit, upgrade or build customers' plants. The company starts with an extensive consultation process, and then moves forward with customers to provide process design and optimization, process modeling and simulation, engineering, procurement, plant start-up assistance, operator training programs and lab and pilot-scale verification.
Additionally, Delta-T continuously works to develop customized equipment and technology for customers. The company offers proprietary and third-party licenses for a variety of its technologies and applications.
Delta-T points to the MSDU as an example of how its products are developed to be "perfect for their application." During distillation, the company explains, ethanol reaches its azeotrope, which is when its vapor has the same composition as the liquid. MSDUs can take ethanol beyond this state, Delta-T says.
"At the azeotrope, the alcohol is approximately 95 percent ethanol and 5 percent water by volume," the company says. "MSDUs utilize a natural process of adsorption and not any chemical reactions. MSDUs designed by Delta-T have proven their reliability for meeting the application's final moisture requirements.
"The Delta-T MSDUs are sophisticated system units," it adds. "Precision valve sequencing and timing are automated for relative ease of operation. The Delta-T proprietary molsieve controls gently cycle the MSDU between dehydration and regeneration phases. Without this extra care, the delicate molsieve desiccant would be damaged, leading to costly down time. Delta-T stands behind its control system with a warranty on the desiccant."
The company says its Ultra-Dry MSDUs produce alcohol with less than 100 parts per million (ppm) moisture for industrial applications. However, several of its clients report the systems produce 25 ppm moisture or less on a continuous basis.