Quality above all else
Dinex A/S manufactures all its exhaust and emissions systems in-house for aftermarket and OEM industries across the globe
Dinex A/S was last featured in Manufacturing Today Europe in February 2016, and since that time it has been experiencing a good period of positive growth. Thanks to the new and increasingly demanding emissions standards that have had effects across the world, the company has had to display a flexible and innovative approach to operations, but it has over three decades of experience within the industry to draw upon in these challenging times. Indeed, Dinex is well placed to meet these new emissions demands as it has both the expertise and the facilities to provide its clients with the exhausts and systems that adhere to the standards required.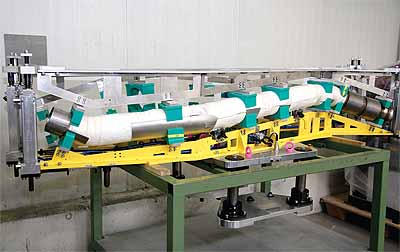 Today regarded as a high quality and reliable supplier, Dinex has been building its reputation and standing within the sector since its founding in 1982 by Grethe and Jørgen Dinesen. Since then the company has made a number of acquisitions and experienced significant growth, which meant it has expanded into 16 different countries, and currently has production and sales facilities in Denmark, the UK, Finland, Germany, Latvia, the US and Russia. It has also recently seen expansion even further afield, and it has undertaken a joint venture in China, with a Chinese manufacturer to supply Dongfeng – one of the largest truck suppliers in the country. It is also now working with Ford in Turkey, the result of which has been the significant expansion of its Turkish facilities to meet future demand in the region.
Reflecting the growing number of countries that Dinex is active within is its growing product portfolio of more than 15,000 part numbers and complete systems that represents everything from pipes, silences, clamps, exhaust accessories, to decoupling elements, insulations, and advanced after treatment systems. To support this it has its own technologies of coating and substrates for DOC, DPF, SCR, POC, and F-SCR. This demonstrates the company's capability to provide integrated services, and Dinex is the only worldwide manufacturer of exhaust and emission products that has its own core technology and production platforms. This is for emission substrates and coating facilities as well as complete system integration and production. This sets Dinex apart, and was something that vice president and director of operations Poul Henrik Jørgensen highlighted: "The players that we are in competition with are basically assemblers, they source everything from outside and then put it together and ship it to the customer. Whereas we are able to produce the goods ourselves, and this is because we have a fully integrated system, we do our own ceramics, we coat ourselves, we make pipes, and we produce after treatment services."
The extensive in-house manufacturing process that Dinex offers is one of the key reasons behind its ability to make market-leading exhaust and emissions systems. Due to the fact that it is able to have significantly larger oversight over every part of the product-building phase it is able to offer its clients a flexible and robust product. While its competitors are restricted to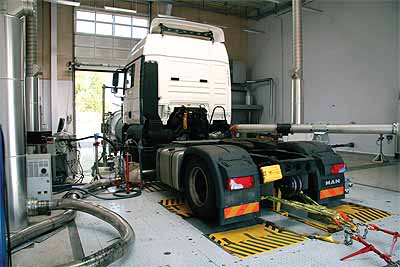 sourcing parts, Dinex is able to offer something more to its customers, which Poul discussed: "We can match our competitors products, but we are also able to go into greater detail and build the pipes and the flex and the filter from the catalyst, everything is in our hands, which means we can provide both flexibility and improvements."
In addition, the high standard of in-house facilities at Dinex has helped to encourage innovation and new technology in order to support the manufacturing process. Poul provided an insight into one of the developments that the company is currently working on: "We are looking into the next generation of mufflers that will meet the newest emissions standards. For this we have a good solution that will reduce cost, and decrease size. At the moment due to the emission standards increasing, the weight and the cost of the muffler have also gone up because we are adding more and more precious metals, along with filters that require more and more stainless steel. At Dinex we are able to counter these challenges, and we are able to develop a smaller muffler that will also have a huge impact on driving down the costs."
In the past few years there has been a priority for Dinex to make itself and its products renowned for offering the highest level of quality and reliability, and this was something that Poul reiterated: "Our main aim for the future is to maintain the good quality we are currently achieving and continue to focus on reliability, so that we can prove to our global clients that what we do gets the best results. After having improved our quality quite dramatically over the last two years, we are now at a very strong standard right now, and we intend to build on that because we understand that in this business it is all about quality and reliability."
Dinex offers its extensive range of products to clients across the globe, all of which are built with the use of its in-house facilities and decades of experience. Whether providing mufflers, DPF's, or anything else from its array of systems, Dinex is able to provide its clients with the peace of mind that comes with knowing they are being supplied parts from a company that has a name synonymous with quality. The company has already built a reputation of making market leading products that are high quality and reliable, and that is exactly what will be needed as emission standards continue to be expanded.
Dinex A/S
Products: Engineered exhaust and emission control products and solutions for the heavy-duty diesel and gas engine industry