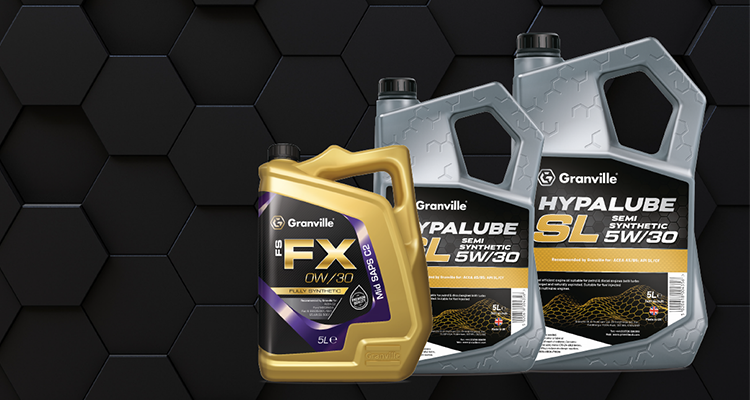 Discover how Granville Oil and Chemicals' rebranding initiative revitalized its image 
With a strong foothold in the automotive industry, Granville Oil and Chemicals Ltd (Granville) is a leading British manufacturer of high-quality motor oils, automotive chemicals, and workshop ancillaries. Most of its operations involve distributing to motor factories, key distributors, retailers, and all B2B companies, including well-known brands like Gunk and Autosol. However, James Holland, CEO, attests that Granville is increasingly making its entry into the retail sector. "Around 70 percent of our products are used by professionals in garages and workshops, and the remaining 30 percent are now reaching the general public. Moreover, we are actively growing and expanding our product portfolio to cater to new sectors including heavy duty, truck, and motorcycle oils, as well as exploring opportunities in the DIY sector," he begins.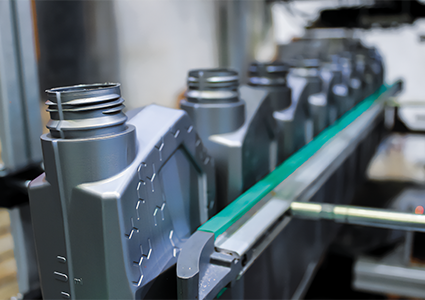 Acquired in 1990, Granville began its journey as a sales and marketing company. "Our main idea was to launch a brand of automotive products to market without making those products ourselves. Third parties would manufacture them, and we would simply deal with the marketing and distribution. However, as margins tightened it soon became clear that was a challenging business model. We realized that we weren't adding any value, and that was a problem. So, in the mid-1990s, we began breaking bulk by filling and packing, such as greases and silicones, as well as general automotive chemicals which started to entertain a level of traction. This still was not enough to onboard significant numbers of customers since we had not developed a star product yet. Thus, in 2000, we acquired a business named Advanced Lubrication Ltd. This unlocked our capabilities as lubricant manufacturers and complimented the chemical products. From there, we experienced steady, organic year-on-year growth. A significant milestone occurred in 2016, when the late primary shareholder of Granville decided to sell the business to Tidewater Oil Company, a prominent Indian operation. This strategic move was designed to propel Granville towards further progress through investment and integration of our supply chain. A strong working relationship quickly developed and we quickly realized that they had extensive experience in our industry and shared the same ethos in terms of quality and cost effectiveness.
"Soon after, Granville sought to expand its manufacturing operation in the UK and snapped up the building adjacent to our original plant when it became available. This investment enabled us to expand our tank farm and storage. In 2018, 11 new tanks were added to the site, more than doubling our bulk storage capacity to a million liters. Additionally, we incorporated high-speed filling lines which marked the beginning of further expansion. In other words, we were laying the foundation for the growth of the company in terms of capacity, capability, and vertical integration. During the pandemic when many expansion projects were shelved, we managed to add a 32,000-foot extension to that building, enabling us to segregate our production, raw material, and processing facilities from the distribution side of the business. Today, these two buildings work cohesively to streamline our manufacturing and distribution processes. While we have made significant strides, there is still work to be done," he enlightens.
Granville has grown its customer base considerably, owing to its relentless and successful development efforts. James unveils the company's unique selling points that have enabled it to consistently attract new clients. "We may be owned by a large multinational, but family values are still at our core. This is evident in the way we care for our workforce, which in return impacts how we deal with our customers. We are far from perfect but certainly strive to be as helpful, agile, and flexible as possible. We have established a technical help desk, for example, which is monitored by passionate and knowledgeable staff. Our helpline number is printed on the packaging of all products so, if a customer encounters any difficulties, they can easily reach out to a knowledgeable representative who will provide valuable advice all the while exercising a level of discretion," he states.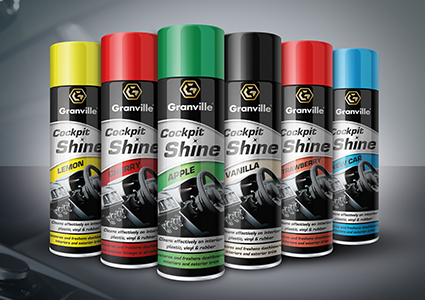 Granville not only invests in its highly skilled team of professionals but has also embarked on a rebranding initiative that introduced fresh designs and innovative technologies. "Recognizing that the quality of our bottles is just as essential as that of the oil itself, we decided to start manufacturing our own bottles in late 2022. These new bottles aim to ensure that we present a sleek, modern, and cohesive range on customers' shelves that is instantly recognizable to the trade and public. Prior to that, we had to pre-order our bottles 12-to-14 weeks in advance, which made it incredibly difficult to cope with any changes in demand. To begin the manufacturing of our bottles, we invested in blowmolding machines that enable us to make the bottles according to our own specifications and at our own pace. In addition, making new bottles also meant we needed to create new labels that would fit them. We saw an opportunity to revitalize the appearance of our labels and create a more cohesive and uniform look to our entire product range on store shelves. Our marketing team invested significant effort into this project, going to the extent of redesigning our logo to ensure compatibility with various label sizes, shapes, backgrounds, and print styles. They have done an exceptional job with our new hexagon logo: it is remarkably distinctive, serves as an iconic representation of our business, and signals the next stage of our journey," he adds.
Thanks to the efforts of the whole team, Granville has evolved from a small marketing firm into a leading British manufacturer of top-quality automotive products. Through strategic acquisitions, warehouse expansions, and innovative branding initiatives, the company has strengthened its end-to-end capabilities to provide superior value to its growing customer base. "Granville is well-positioned for further growth by continuing to focus on providing the highest standards of product and customer service," James concludes. "These days, good service is a given, and it is exceptional service we should all be striving for!"