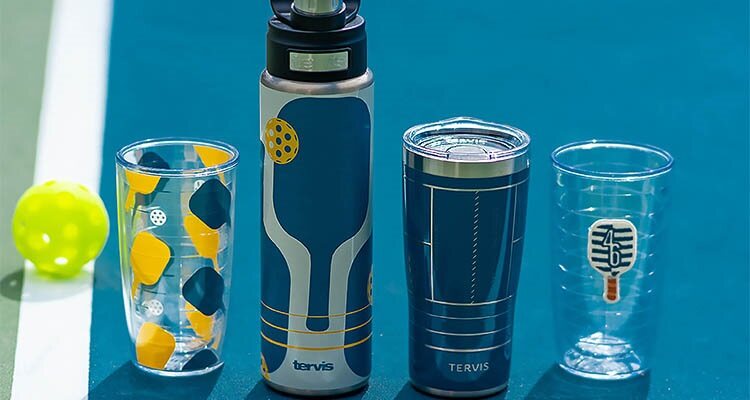 Experience the fusion of functionality and thoughtful designs with Tervis' drinkware collection 
Spanning three generations, Tervis Ltd is a distinguished American-owned and operated company, which has garnered a reputation for its exceptional drinkware. With a commitment to quality craftsmanship, Tervis has consistently delivered products that withstand the test of time, and its products have become known for their unmatched durability, timeless decorations, and eye-catching designs. One of the standout features of Tervis' drinkware is its remarkable insulation, ensuring that beverages stay at the desired temperature for extended periods. As we delve deeper into the world of Tervis, President and CEO, Hosana Fieber, recounts the company's history.
"Founded in 1946 by John C. Winslow, our brand boasts a remarkable 77-year legacy. Even today, the original founding family remains deeply involved in our culture and mission. From its inception, Tervis established a strong presence in the southeast of the US, attracting many 'snowbird' customers who would purchase our products in Florida, where our corporate headquarters are located, and bring them back to their northern homes during the summer months. Initially, our products found popularity in homes, boats, and the golfing world. After 2009, we started securing larger retail accounts through trade show appearances and expanding our geographic reach into prominent retail outlets. This prompted us to invest further in our infrastructure and workforce. It was also during this time that Tervis made a deliberate decision to focus on licensing, which proved to be a significant catalyst for tremendous growth in sales, storefronts, and brand awareness.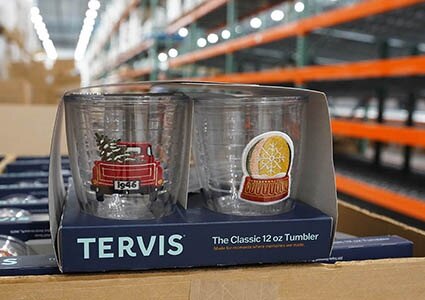 "Between 2011 and 2015, Tervis experienced rapid growth and introduced new products, such as the classic water bottle with various lids, handles, and straws. This propelled our brand to become an 'on-the-go' product that our customers could take anywhere. Our disruption of the market with on-the-go and stainless drinkware created a demand for superior insulation, keeping beverages cold or hot for extended periods, and prompted our expansion into the stainless category. With the market witnessing an influx of new drinkware brands, the category experienced significant growth that has persisted over the years. Since then, our focus has been on remaining relevant to our core mission and legacy as premium drinkware in people's homes, while also defining our competitive advantages," she states.
American-made
Hosana reveals the factors that empower Tervis to stand out from the crowd. "We hold the distinction of being the first industry leader in insulated drinkware, which forms the cornerstone of our reputation for exceptional quality and distinctive culture. Our legacy is deeply rooted in these foundations. Today, we offer more designs, customization options, and licensed product than any other brand in the market. Additionally, our family-oriented culture and ownership structure serve as significant differentiators. We also take pride in being an American-made company that provides a lifetime guarantee on our classic products. Through licensing partnerships ranging from Marvel to the NFL, Harry Potter to Guy Harvey, and everything in between, we occupy a unique brand category that surpasses our competitors.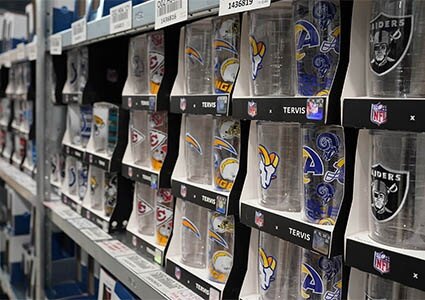 "Moreover, the collaborative efforts of our design, marketing, and sales teams contribute to the creation of our unique designs. We actively monitor industry trends encompassing fashion, design, sports, and more, allowing us to intimately understand our consumers' preferences. A notable example of this is our recognition of the rise of pickleball, the fastest growing sport in America. We are aware that many of our existing consumers actively participate in and enjoy this sport. Therefore, we are committed to designing products that cater to their needs and interests. Our manufacturing taking place in America grants us a crucial competitive advantage in terms of flexibility and speed to market," she enlightens.
Drinkware of choice
While innovation remains ongoing at Tervis, Hosana emphasizes that sustainability is also deeply ingrained as a core value within the organization. "In 2018, we made substantial investments in sustainability, specifically targeting our operations floor, where we replaced plastic wrapping with eco-friendly paper alternatives. Our aim was to ensure that when customers received their packages, the packaging itself was as sustainable as possible. We collaborated closely with our partners to achieve this goal. Moreover, we have implemented recycling practices within our factory, where we repurpose scraps and products returned to us through warranty. These materials are transformed into park benches, which we donate to Sarasota County to be placed along the Legacy Trail, a popular biking and walking path spanning 18.5 miles near our corporate headquarters. We also actively participate in beach clean-ups and engage in conferences dedicated to raising awareness about reusable plastics. These initiatives allow us to educate others about the importance of minimizing single-use plastics," she adds.
By championing unique designs, Tervis is poised for continued success. Hosana shares her optimistic vision for the future of the company: "I want us to retain our leadership position as the drinkware of choice in the home as well as in golfing and boating communities, while also excelling in the realm of innovation. I'd also like our products to be prominently displayed in the aisles of major retailers."