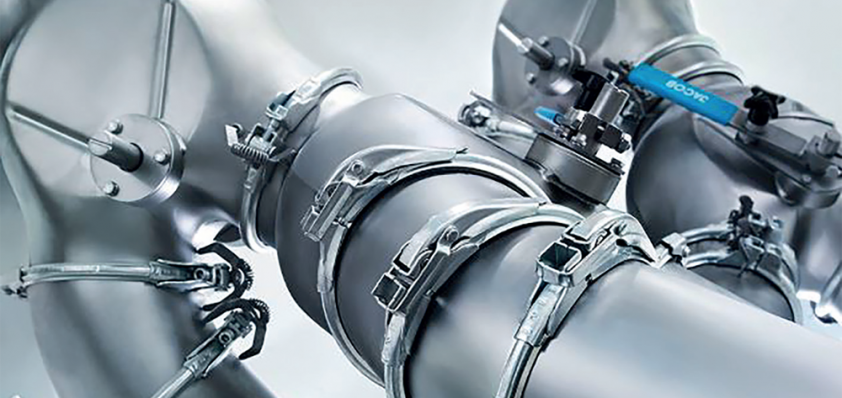 Firing on all cylinders
From spare parts to multi-million dollar installation projects, Firing Industries is a leading distributor of complex industrial equipment, with the ability to deliver innovative turnkey solutions
Spread across the vast expanse of Canada, the 'small and mighty' team at Firing Industries is pleased to have defied the odds in a challenging year for businesses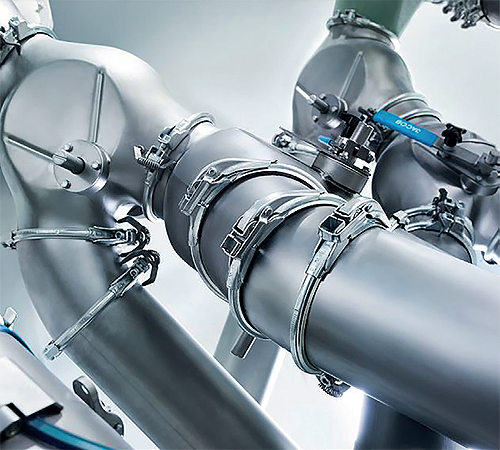 across the globe. With most of the company's employees already accustomed to working remotely, the Covid-19 pandemic has not greatly hindered Firing's operation and, in fact, the company has thrived.
"We've done fantastically," says Vice President of Business Development, Danielle Dubuc. "We take time each week to do team meetings online and we touch base with each other every morning to see what's on the agenda for the day ahead. We've come through this pandemic stronger than we went into it. We never lost a beat."
Firing has been serving prominent companies in the chemical, pharmaceutical, food, mining and other processing sectors for close to 50 years. Many products supplied by Firing are closely related and often occur sequentially in a manufacturing process. This means that, through use of a consultative, problem-solving approach, the company can assist in the overall planning and installation of its clients' projects.
"We strive to combine various elements from our different product lines to help form larger solutions," Michel Dubuc, Company President explains. "For example, a bulk bag unloader can Industriesbe combined with a vacuum transfer system, or a bucket elevator, or a screw conveyor; that is what we do. We're not just a distributor, we do systems as much as possible. Our suppliers don't do it, so that is why our clients rely on companies like us. We have our own engineering department that takes charge of drawing up plans and proposals – most of which are for projects over half a million dollars."
Customized experience
Benefitting from a comprehensive network of suppliers, Firing works in partnership with a significant number of specialist equipment firms, for particulate monitoring, for classifiers and granulators, and for bulk processing equipment Always looking to expand its offering, in 2019, Firing added a bulk bag unloader manufacturer to its established base of world-leading suppliers. After less than a year of collaboration, Firing has already installed over a dozen pioneering bulk bag emptying systems. Michel suggests that a recent development in Montreal is a good illustration of how the company can incorporate products from multiple suppliers into the same project.
"We recently worked on a $2 million development for a plastic compounding facility," he reveals. "We did all the engineering, purchased all the key equipment, and did all the installation. We were able to combine feeders, vacuum transfer systems, dust collection, bulk bag unloaders, and a large network of tubes and pipes. It's like puzzle pieces. We know that next time we are approached for work, we can show the potential customer what we have done and they can pick and choose the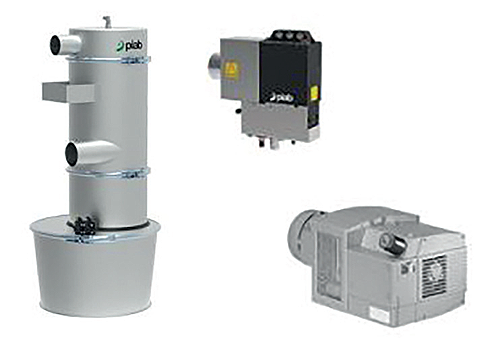 elements they like and those they don't. They can customize their experience."
Focus on turnkey systems
The success of Firing over the years has been driven by repeat business. Clients continue to return to the company time and again, and these long-lasting relationships are testament to the value that Firing places on high-quality work and dedicated customer service.
"Some of our customers have been with us for decades," Michel declares. "We endeavor to keep in touch with our clients and they regularly contact us for spare parts or new projects. We represent more than ten major suppliers and we have a dedicated department for the spares, just to make sure that our existing customers are well serviced and receive all the technical support they need. By staying in touch with our client base, we know all about their next developments and are usually one of the bidders on these large projects."
Building on a positive first half of the year, Firing's plans for the remainder of 2020 include expanding the company's workforce and solidifying the firm's position as a major provider of turnkey solutions. This does not mean the business will be abandoning its core function as a distributor of industrial equipment, but in the next few years, Michel and his team are determined to prove to a wider audience that Firing is much more than just a provider of machinery.
"We're going to concentrate more and more on turnkey systems in the near future and continue integrating our various product lines to create more complete solutions," Michel states. "The core of our team is great right now and we're going to be adding to it in the next few months, either by hiring new employees or enhancing our collaboration with our talented subcontractors."
Firing Industries
Products: Industrial equipment solutions provider
www.firing.com