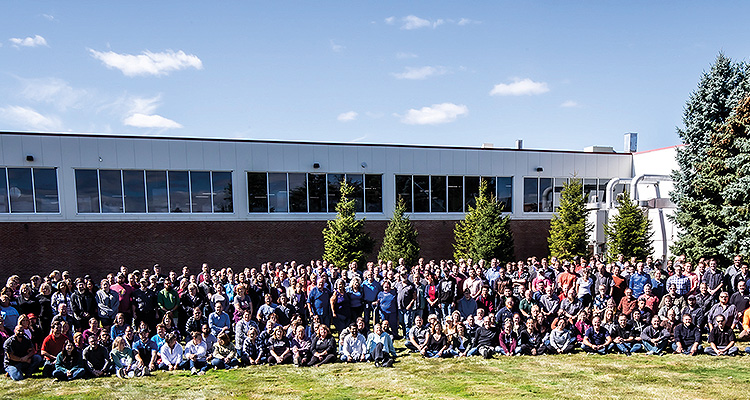 From home kitchen to worldwide presence: L&L Products' success is evident across the globe 

Technology-driven and family-owned business, L&L Products (L&L) creates solutions for various applications, specifically those that require reduced noise, vibration, and harshness (NVH), static sealing, acoustics, structural reinforcement, and substrate bonding. The business is largely concentrated on the automotive industry, but its products are also used in the aerospace, rail, and commercial vehicle sectors.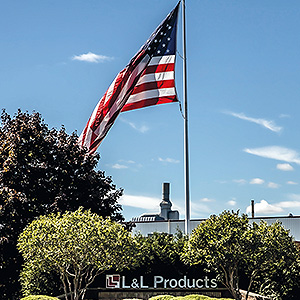 "L&L was founded in 1958 by two high school friends, Bob Ligon, and Gene Lane," Tom Kleino, President of L&L Products, begins. "After they returned from the Korean War, they had a unique opportunity to manufacture supplies for Bob's father's business. Starting out making small trim clip prototypes in Gene's home oven, they created their own materials in the 1960s and 1970s, turning a small two-person operation into a multinational corporation. Bob and Gene eventually retired in 1988 but remain good friends at the ripe age of 92!
"Today, we specialize in NVH, which we have been involved with since the early 1970s," he explains. "Our decades of expertise mean that we have a lot of intellectual property around our acoustic sealants and tailored sealing tapes. Our products have various levels of volumetric expansion, density, and cell structure, all of which are designed to minimize the volume of exterior noise entering the interior of a vehicle."
Reliably sealing the body cavities at key locations in the vehicle is crucial to improving the overall acoustic performance, resulting in a quieter, more pleasant cabin experience. "Our sealants often include a barrier material, like metal or thermoplastics, to further enhance sound transmission loss," Tom elaborates. "The sealants are heat-reactive, expanding anywhere between ten-to-2000 percent, ensuring that hollow body cavities in the vehicle structure are completely, reliably, and durably sealed."
However, L&L is also a leading industry expert in composite reinforcement. Split into two technologies – Composite Body Solutions (CBS) and Continuous Composite Solutions (CCS) – the business has been incorporating these structures into lightweight and crash safety features since 1999 and 2019, respectively. Combining a unique foaming adhesive with a highly engineered thermoplastic structural carrier, CBS is a structural reinforcement solution for improving performance and optimizing costs. 
CCS, on the other hand, are continuous fiber-reinforced composite materials that can be used as a carrier when combined with L&L's sealants or structural adhesives. Proven to be 75 percent lighter than steel and 30 percent lighter than aluminum, CCS provides a lightweight, ultra-strong, and cost-effective alternative to metal framing reinforcement. 
Having experienced recent tremendous success, L&L is expanding its facilities across the globe, including a $25 million planned expansion of its Romeo, Michigan facility. Tom explains: "We are currently adding 140,000 square feet to our headquarters! There's no snow on the ground at the moment, so the construction is moving very well, and we anticipate that we can take occupancy in August 2023. 
"As part of this expansion, we are moving all of our finished goods to a separate warehouse dedicated to product storage," he adds. "This storage site will free up space in our main facility for the installation of new materials and equipment, as well as implementing innovative manufacturing processes as we strive to enhance our efficiency. Once completed, we plan to host a formal open house in mid-September, which will be our first since before the pandemic, so we are very excited to welcome around 2000 people to see the developments across our campus."
Site expansion
Aside from the headquarters, "in 2022, we opened our research and development center, as well as a new manufacturing facility, in Singapore," Tom highlights. "We opened a site in North China in 2022 too, which we are finally able to visit as COVID travel restrictions are gradually lifted. Then, we also recently finished a 50,000-square-foot expansion to our French site and are now looking to expand our manufacturing footprint in India."
Decades of expertise

Additionally, L&L concentrates on designing and manufacturing new, innovative molecules, with the vision of diversifying out of the automotive industry. The company's DECI-TEX material delivers high quality acoustic and thermal performance at low weights and thicknesses. Tom details: "Our non-woven DECI-TEX material exemplifies our engineering expertise and manufacturing optimization, providing us with an opportunity within and beyond the automotive industry.
"Having engineering experts to support design and development is one of our unique qualities," he goes on. "Using our decades of expertise in polymer science, we not only create chemistry solutions, but our field representatives support customers in applying and installing our products. On top of this, DECI-TEX has set a new standard for delivering lightweight, cost-effective acoustic and thermal insulation performance using sustainable, recyclable materials."
On a more personal note, L&L has maintained its position as a family-owned business with a loving and empowering employee culture. "There's a definite family atmosphere across the business and we're now at the point of hiring the grandchildren of past employees," Tom explains. "It's particularly rewarding to see multiple generations of the same family working for L&L, and we currently have a few three-generation families working in our Romeo facility. 
"I joined the business in 1991 when we had just one plant, slightly north of our current headquarters," Tom recalls. "It has been amazing to witness how the business has changed since then and to grow personally alongside it. I take huge pride in having genuine friends around the globe; travelling for business feels more like meeting old friends now!
"Given the trajectory at the moment, I don't think it's a stretch to say that the business will probably double internationally over the next five years," Tom proposes. "We will continue to prepare for our footprint and our products to evolve, but over the next year or so, we will start to implement new chemistries, packaging, and production elements, to facilitate our expansion into unfamiliar territories. 
"There's a very exciting period ahead for L&L," he concludes, "which is positive news for everyone involved with the company, especially after the hardships of the last few years!"