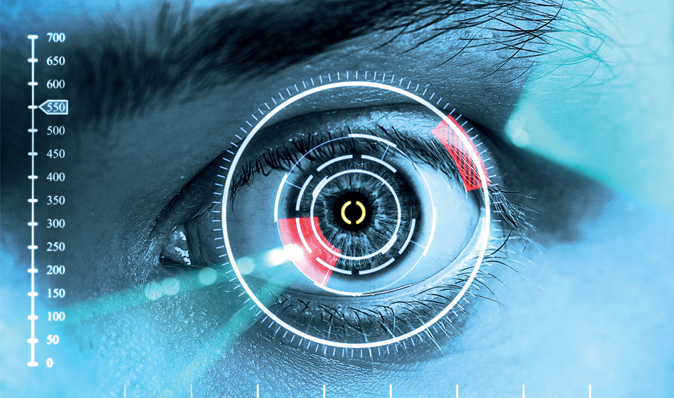 Laser sharp
As global industries strive to bring leading technology to the forefront of our lives, the G&H Group are pushing boundaries with innovation in the optical engineering sector
Meet the company that brought the acousto-optic tunable filter to the 'SuperCam' used on the Mars Perseverance rover. G&H has specialized in the development of cutting edge photonics technology since its inception in 1948. From its origins as a craft-based engineering company, rich in practical optical manufacturing skills, the business has transformed into a high-tech
photonics manufacturer through the acquisition of like-minded companies across individual areas. Founded by Archie Gooch and Leslie Housego, who were working for the Ministry of Defence as optical engineers in the early 1940s, the company came to being when the Blitz struck London, and the business duo moved to Somerset.
The company now provides expertise in optical systems, subsystems and components, extending from research through the development of prototypes, to volume manufacturing. Now, with 11 sites across the UK, US and Asia, G&H is a catalyst for innovation and effective manufacturing in the aerospace and defense, industrial, telecom, and life science sectors.
Niche areas
Chief Executive Officer, Mark Webster, sits with us to talk about the achievements of the multi-national business and its plans to provide leading innovation to a range of sectors. "When the laser became more widely used in the industrial market, our engineering capabilities just boomed, and the use of lasers in areas such as micro-electronics, general industrial manufacturing and semi-conductors is now fairly ubiquitous, building on the original core element of G&H. Supplying those sectors was really what enabled us to grow quite rapidly from what was originally an engineering workshop into the global business that we are now. Rather than remain just in industrials, which is exposed to the global economic cycle, we've expanded our original skills and technologies into all sorts of different areas to include the telecoms, aerospace, defense and life sciences industries in our operations," Mark says. Although the business does not manufacture the lasers, it is an expert in producing the Q-switch and other key components that go into producing them. Q-switches help modulate the pulse of laser systems.
"We also have laser engine technology; and the know-how to build critical subsytems for sensing applicatons. Such sytems can be used in a variety of areas such as wind turbine calibration and control. What these engines do is something called directional sensing. On the wind farms, for example, they will detect the direction that the wind's coming from and its strength, which will 'feather' the blades on the turbine appropriately. Another use of that technology would be in security, where the technology detects movement of people or animals," Mark continues.
As Mark explains, the company's fibre optic technology is quite far reaching, making the company's advancements vital to how information is transmitted across the globe. According to him, 90 percent of the world's data is transferred through undersea cables with the majority incorporating G&H components. "These are called high reliability fibre couplers that are in undersea cables laid on the ocean bed, and every few kilometers you'll find these amplifiers that amplify the signal; our couplers are a key part in supporting that. There are only two companies in the world that make them to that standard," he expresses. A strong passion for the business is operating in niche areas where there may be only two or three other companies providing a similar level of service with which the G&H name is synonymous.
Three years ago the business purchased a company based in Keene, New Hampshire that specializes in creating the complex optical arrays used in the drone gimbals. This advancement then strengthened its ability to support the aerospace and defence sectors. "We were recently part of a satellite launch, in conjunction with our partners NEC who are involved with the Japanese space agency JAXA. The satellites that they sent up to space were using our laser-based communication system. To our knowledge, it's the first system of its type and uses lasers to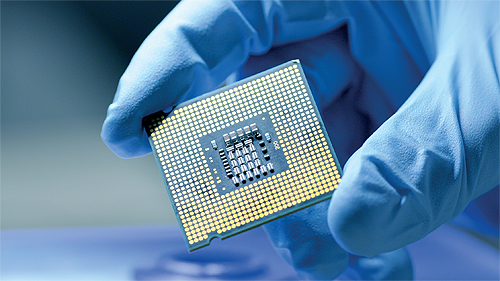 communicate from satellite-to-satellite and then back to the ground, which has a host of advantages. Firstly, it's using space-qualified optic technology so it's relatively light, efficient and stable. Secondly, despite the hostile environment in space, it's able to transmit large quantities of data much more effectively compared to the technology that was used previously," he informs us.
Future plans
Then in the life sciences sector, the business designs and manufactures subsystems and components for OEMs whose systems are based on a technology known as optical coherence tomography (OCT), which is commonly used in ophthalmology for 3D retinal scanning. "It is quite exciting that we have the means to support the medical industry. In conjunction with the US medical diagnostics company, we also recently launched a product that uses the OCT technology in cardiovascular disease detection," Mark explains.
It is clear that as the years have progressed, so too have the company's capabilities, which has allowed it to broaden its horizons beyond industrial lasers. Accordingly, its diversification gave it the opportunity to be involved in combatting the pandemic by producing key component parts for medical diagnostics and a subsystem that supported and increased the flow of oxygen for ventilators.
Now, as the world tries to navigate a new reality alongside the consequences of Covid-19, the company is determined to diversify and provide innovation in its target sectors. "Most of the research here tends to be more on the development side. Right now, we have for example quantum technology. This is going to rely on our laser tech to cool the atoms down to a level where quantum computing can work. We recently received government grants to develop that and we have PhD research scientists to assist us with this. It will really only come together in a few years' time but for now, we are quite excited to get the ball rolling," he discusses.
G&H will continue to strive for precision, innovation and effective manufacturing that challenges industry limits; its range of capabilities demonstrates how it will achieve its desired growth in the coming years. "We have come out quite strongly from the implications of 2020; we have a strong cash and balance sheet position and I think that this year is going to be a lot better than the last and 2022 can only improve on that trajectory. Our challenge is choosing which areas are going to give the most return for our technologies, which is why we are investing in a range of target areas," Mark concludes.
G&H Group
https://gandh.com
Services: Developer of photonics technology